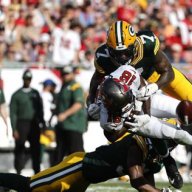 Joined

May 12, 2014
Messages

5,044
Reaction score

1,109
If you throw an incomplete pass on third down, you allow them to keep their last timeout. If you take away that timeout, it limits their playbook, making it easier to defend on their last drive.

I suspect if he HAD done what you suggest and the result was an incomplete pass, you wouldn't be defending that call, especially if the Chargers ended up using that timeout to stop the clock with 2 seconds left to tie the game with a FG.

You basically criticizing him for making the prudent decision rather than taking a pointless gamble.
We had to stop them anyway and that included them dropping a long pass that put them in field goal range. I say try and put the game away. Probably best to pass on 2nd down imho.