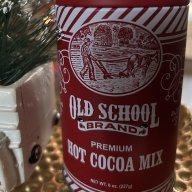 Joined

Aug 16, 2014
Messages

8,867
Reaction score

2,282
I'd rather go with someone who "tries" and doesn't throw 18 interceptions! Kind of makes winning more likely when you hang onto the ball. Taking a sack or throwing the ball away is exactly what you want to do if you want to win.
Again. Brett Favre threw more INT than TD's over his first 3 seasons. That's such an easy shot to take. Also you look for patterns when you analyze players. Why was that not a pattern before?
I'm curious. Why do you think there were many draft experts who had Love as the #3-4 QB prospect with all those INT? Shouldn't they have shoved him down into that day 3 range or maybe a UDFA? Why would they still put him that high? After all it's not like he was at the top ranked collegiate program. Although he did take them to a top 22 overall ranking as a sophomore. He lost twice in 2018 to ranked teams #11 Michigan State and #23 Boise State by 7 and 9 points respectively. Both contests were also Road games btw. Went on to play North Texas (who never lost a game by more than 1 score in 2018) in their Bowl game. Utah State beat their pants off them 52-13 ! and finished ranked above Boise State!
Boise state has the most players drafted in the NFL in a non power 5 school. Boise State has had an underclassman drafted into the NFL in 8 straight seasons. Only one of nine schools with such a streak of , joining Alabama, Clemson, Florida, Florida State, LSU, Penn State, Stanford and Washington.
BTW. Did you know who the most winningest college football program is in the last 20 years? Might surprise you...
1. Boise State 219-43
2.Ohio state 217-43
That's impressive for a young Sophomore QB named Love and why do you think his Head Coach Wells got snatched up before they even finished that season?
For that performance Jordan Love got his team slate wiped clean in 2019. Was that his fault? 5 years removed from his Dad committing suicide and he's one of the best QB's in college at 19 years old. Then he has to start over. Talk about overcoming adversity! God bless him. I hope he takes off like a jet wherever he's launched.
I think that's what is beginning to bother me about Rodgers. He doesn't even know what adversity is compared to this kid (and yes, I'd say that to his face!)
Last edited: