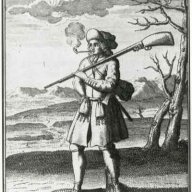 Joined

Nov 10, 2021
Messages

1,411
Reaction score

998
Was he not held accountable for it by turning a 48 yard fg into a 33 yarder as well as being ejected from the game? Like I said before Walker is a fckn idiot for doing that...not debating that

I still stand by the fact that the opposing team's staff should never for any reason put their hands on an opposing player. Unless they are helping their medical counter parts. In say a Damar Hamlin situation.

I also stand by the fact that playing in the NFL is just these guys job. And that fans shouldnt expect it to be the most important thing in a guys life. They're just trading their time for money like the rest of us...so that they can do things they enjoy with family and friends when theyre not at work
You're wrong and you should know it. If you don't, you might have anger management problems yourself. There was absolutely no reason for Walker to go off on the guy.
As far as the penalties against Walker, the yardage, and the fine, the penalty hurt the team, the fine was a pittance, and he should be suspended.
As for Walker himself, he has a history of doing things that are outside the rules. It isn't just twice here in his first year in Green Bay, but goes back to when he was in college. There were red flags in regards to him.