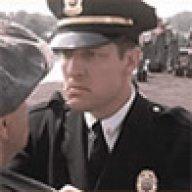 Joined

Jun 6, 2005
Messages

2,246
Reaction score

3
Location
How about a stat free way to settle it. Ask current NFL receivers who they'd rather have as their QB.

Then ask NFL corners who they'd rather play against.

Give them the choice of Brett Favre or Rex Grossman and then go bury your Bear head in your Bear...

Btw, Trent Dilfer already proved that a team can win the SB without the QB.
And that is why all of these free agent WRs are lining up to play in Green Bay right?
I keep hearing you guys say that Favre has never had any great WRs play with him. Why is that? Why have they not been dieing to go to Green Bay to hook up with Favre all these years?
Javon Walker says hi.

:rotflmao: