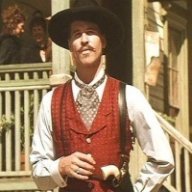 You retired too? .... Not me. I'm in my prime
Joined

Aug 2, 2005
Messages

4,855
Reaction score

8
Location
A look at some of the LB in this class. Just another Opinion.
http://www.wfaa.com/sharedcontent/dws/spt/football/nfl/stories/042007dnsponfldraftlb.2945b43.html
Quick take: NFL teams in need of a linebacker may have to get him in the first three rounds – and there are only 10 with first-day value. There is little speed at the position, and it will all be gone by the end of the first day.
Rk., Player School Ht. Wt.
1. x-M Patrick Willis Mississippi 6-1 242
NOTEWORTHY: 4.37 speed in the 40
2. x-O Lawrence Timmons Florida St. 6-0 ½ 234
NOTEWORTHY: Team defensive MVP
3. x-O Jon Beason Miami 6-0 237
NOTEWORTHY: Skipping senior season
4. x-M Paul Posluszny Penn St. 6-1 ½ 238
NOTEWORTHY: Two Bednarik Awards
5. M David Harris Michigan 6-2 243
NOTEWORTHY: 4.59 speed in the 40
6. O Stewart Bradley Nebraska 6-3 ½ 254
NOTEWORTHY: Degree in accounting
7. M Justin Durant Hampton 6-0 ½ 230
NOTEWORTHY: 18 double-digit tackle games
8. O Quincy Black N. Mexico 6-1 ½ 240
NOTEWORTHY: 4.42 speed in the 40
9. O Antwan Barnes Fla Int'l 6-0 ½ 240
NOTEWORTHY: 4.43 speed in the 40
10. M James Davis Florida St. 5-9 239
NOTEWORTHY: Nickname is "Buster"
11. O Rufus Alexander Oklahoma 6-0 ½ 228
NOTEWORTHY: 101 tackles in 2006
12. O Stephen Nicholas So Florida 6-1 232
NOTEWORTHY: 45 career starts
13. O Tim Shaw Penn St. 6-1 ½ 236
NOTEWORTHY: State of Michigan sprint champ
14. O Prescott Burgess Michigan 6-3 240
NOTEWORTHY: Broke up 13 career passes
15. M Brandon Siler Florida 6-1 ½ 241
NOTEWORTHY: Skipping senior season
x – Potential first-round picks
Spotlight on: Jon Beason, Miami
Jon Beason expected to be on an NFL draft board. He just wasn't sure at which position.
Cowboys/NFL
Cowboys blog
NFL draft
Rick Gosselin's first mock draft
Draft preview: Linebackers
More NFL draft positions
More NFL draft
Beason played fullback, safety and all three linebacker spots in his three years at the University of Miami and is skipping his senior season to turn pro. He projects as a first-round selection at linebacker.
"I don't want to be considered a linebacker," Beason said. "I want to be an athlete that's playing linebacker."
That's what Beason was in high school – an athlete. He played running back and safety at Miramar (Fla.) Chaminade-Madonna Prep and started at forward in basketball on a team that reached the state title game.
"I was recruited by the University of Miami as an athlete," Beason said. "I was playing safety, but we only had one guy on scholarship at fullback, so they asked me to come over and help out. I did, and that's when I hurt my shoulder. But my goal coming in was to play safety."
Beason was a medical redshirt as a freshman in 2003. He returned in 2004 as a linebacker following the departures of first-round NFL draft picks Jonathan Vilma and D.J. Williams.
"We needed to fill that void quick," Beason said. "So coach asked me to move. I was a team player. I did the fullback thing, and now he wanted me to play linebacker. It was a good fit for me."
The best
Patrick Willis, Mississippi
Willis was a two-year starter, a two-time All-Southeastern Conference performer and the SEC Defensive Player of the Year in 2006. He led the SEC in tackles both seasons. He played most of the 2005 season with a cast on his right hand to protect a broken finger. He's also played through a sprained knee and foot and a shoulder separation in his career. The NFL loves his ability, toughness and speed.
Sleeper
Chad Nkang, OLB, Elon
Nkang was a three-year starter and three-time All-Southern Conference. Nkang, who has 4.41 speed in the 40, was recruited as a running back and rushed for 307 yards as a freshman before moving to defense. He led the conference in tackles all three seasons and led I-AA tacklers with 152 in 2005.
Best of Texas
1. KaMichael Hall, OLB, Georgia Tech
The Houston product was the leading tackler on a Georgia Tech defense that held eight consecutive opponents to one offensive touchdown or less in 2006. But his size (6-0, 228) and speed (4.77) are working against him.
Draft projection: Late rounds
2. Justin Warren, MLB, Tyler Lee and Texas A&M
Draft projection: Late round/free agent
3. Wade Koehl, OLB, Abilene and Houston
Draft projection: Late round/free agent
Notable
• Linebacker U: Penn State has turned out Hall of Famer Jack Ham, first-round draft picks Lavar Arrington, Shane Conlan and Ed O'Neill and Pro Bowlers Matt Millen and Lance Mehl at the linebacker position. Ham, a radio analyst for Penn State football, has called Paul Posluszny the best linebacker in school history. "I couldn't believe he said that," Posluszny said. "I know of all the great linebackers who played there before me. As a current player, I can't stack up with Shane Conlan, Lavar Arrington – any of those guys." Posluszny would vote for Ham as the best linebacker in school history. "He's in the College Hall of Fame."
• Little Big Man: James "Buster" Davis has first-day NFL ability and second-day size. He was a three-year starter and All-Atlantic Coast Conference selection at Florida State despite standing just 5-9. "I've been this height for a long time," Davis mused. "The only time I was a tall person was when I was in the third grade. Everyone else caught me after that. My height is who I am. It separates me from everyone else. I'm not your typical 6-2, 6-3 guy. But at my height, I can get the job done as good or better than they do."
• Coaching edge: Stephen Nicholas turned down scholarship offers from Georgia and Syracuse to play at South Florida. "It was very exciting to create and be a part of the program's history," Nicholas said. South Florida has been playing football since 1997 and has been a Division I-A school only since 2001. But the school was an easy sell for Nicholas because of linebackers coach Wally Burnham. "He coached Derrick Brooks at Florida State," Nicholas said, "and I've modeled my game after Derrick Brooks. He won me over by coaching him." Nicholas set a school record with 45 starts and finished second all time in tackles with 326.
• 300 club: H.B. Blades was a three-year starter at Pittsburgh, a three-time All-Big East selection and a two-time team captain. He was the Big East Defensive Player of the Year in 2006 and the school's first All-American linebacker since Jerry Olsavsky in 1988. He's a tackling machine with 433, tops on this draft board. A look at the 300-tackle club in the 2007 NFL draft:
Linebacker School Tkl.
H.B. Blades Pitt 433
Chad Nkang Elon 414
Kyle Shotwell Cal Poly 392
Korey Hall Boise St. 388
Sam Olajubutu Arkansas 372
Paul Posluszny Penn St. 372
Johnny Baldwin Ala. A&M 361
Patrick Willis Miss. 355
Justin Durant Hampton 353
Thaddeus Washington Colorado 338
Stephen Nicholas S. Florida 326
Kelvin Smith Syracuse 320
Zak DeOssie Brown 315
• Give me the ball: Tim Shaw and Patrick Willis were dynamic players in high school – on the other side of the ball. Both rushed for 2,000 yards in their senior seasons. Shaw gained 2,600 yards at Livonia (Mich.) Clarenceville and Willis 2,167 yards at Bruceton (Tenn.) Central. Shaw is the all-time leading rusher and scorer in Michigan high school history.
• All in the family: Brown's Zak DeOssie is the son of Steve DeOssie, who played linebacker for the Cowboys, Giants, Jets and Patriots. H.B. Blades is the son of Bennie Blades, the third overall pick of the 1988 draft and a Pro Bowl safety for the Detroit Lions. Southern Cal linebacker Dallas Sartz is the grandson of Dallas Sartz, who drove hydroplanes in the 1950s.
• Ivy walls & lecture halls: Steve DeOssie prepared for his NFL career at Boston College. His son Zak chose the Ivy League route by attending Brown. "Going into college you can't expect to be here [NFL]," Zak said. "I wanted my education. My degree is the most important thing to me. If you're bound to be in the NFL, you can make it – just like that tight end from Whitworth (Michael Allan). They'll find you. I don't think it's been an imposition on my NFL aspirations whatsoever."
• Leaving home: DeOssie isn't the only son who chose a different path to the NFL than his father. The father (Bennie) and uncle (WR Brian) of H.B. Blades were both high NFL draft picks and eventual Pro Bowlers from the University of Miami. But H.B. left the warmth of South Florida for the chill of Pittsburgh. "I wanted to start a legacy of my own," H.B. said. "My father and uncle did a great job at the University of Miami building that program from the ground up. I felt the University of Pittsburgh was the right place for me because it fit my personality – blue collar. Bring your hard hat to work. That's me." Bennie and H.B. played for Dave Wannstedt. He was Bennie's coordinator at Miami and H.B.'s head coach at Pitt.