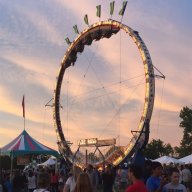 Joined

Mar 18, 2013
Messages

562
Reaction score

102
Location
- Peterson is likely leaving the vikings
- Suh is leaving the lions
- Marshall is traded from the bears
There is a high chance that cutler is going to be a bear for the next 2 seasons due to the horrible contract they signed him to

As a packers fan, I have to say that all week, I have been saying there are only 2 things that could make this off season better: resigning Cobb and if Megatron got traded
1 of 2 is not bad.

Let everyone else go overpay and take a chance.
I like what we have and this is the best free agency in years so far, and it hasn't even begun yet.
Addition by subtraction within the division!
Now, let's get one of our CB's and bulaga under a contract.
And pray for Megatron to get traded (one can dream)!