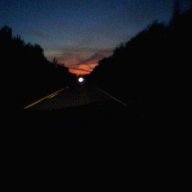 Joined

Jun 4, 2005
Messages

980
Reaction score

22
Location
I would like to thank the Packerforum community for realizing what Friday night was: a scrimmage.

I thought I would see a flurry of "fire Sherman", etc. but mercifully, I didn't.

I think the Bills are about a week ahead of the Packers as they build toward the season.

This event will be a springboard to let the coaches see first hand what needs to be done.

The Bills defense is returning nearly intact from last year and they finished in the top 5 in most catagories. It will take the Packers some time to catch up.

It was pretty obvious where the Packers screwed up. I'm a bit concerned about the offensive line, but after I read the stories this morning about the evaluations going on, no wonder. They haven't picked a starting unit, much less worked together.


What I saw to build on:

better tackling. Still some grabbing, but for the most part you could see they are getting coached.

Sander looks like he finally got his head out of his ****.

There were other things, but my time is short.

Again, thanks.