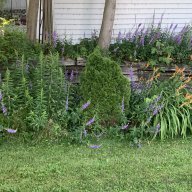 Moderator
Staff member
Moderator
Joined

Jan 19, 2013
Messages

5,653
Reaction score

1,331
I guess really it all depends on how you want to define "bust" and the things you include or don't include in that definition. I also wouldn't necessarily attach a "fault" label with the definition, but use the reasons the pick was a bust, as footnotes. Perhaps a career ending injury prevented them from ever playing, not their fault, but since the Packers got nothing, after investing something (draft pick and money), I would contend those picks busted out.

I view Henry Ruggs as a total bust for the Raiders, some may say "had he not driven that car at high speeds, he would have been a great player." Right, but he didn't and he wasn't. Yes, he put himself in that position, but he also could have been in an accident that wasn't his fault, yet it took away his ability to ever play again.
Same with Mossy Cade. Bad decision making needs to be part of the equation.