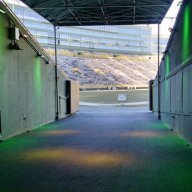 "We're going to relentlessly chase perfection."
Joined

Feb 4, 2015
Messages

1,453
Reaction score

248
Location
Lambeau Field. Against a team that actually looked pretty good in the second half last week. Honestly, a loss will not kill me here if it is followed by *huge improvement from week 1. I think the problem comes from a loss with no improvement from last week. The Packers were the worst team in football in week 1. If the same is said about week 2, prepare for an early draft pick. If there is improvement, starting 0-2 is not the worst thing in the world at all. They could still end the season 13-4. The extra game this year somewhat makes that game a wash, especially because the entire NFC North tanked.

Some matchups to watch/interest me:
- Swift/Williams against the DL. The front 7 did not exist in Week 1. If the Lions control the LOS on offense, they will have no problem putting up 30+ on us.
- TJ Hockenson vs. Adrian Amos. I actually think this matchup favors the Packers. Amos has been aggressive at the LOS and up the middle the past few years. The problem is TJ Hockenson vs. Sullivan. Sullivan will get destroyed by Hock. Will Joe Barry correct it? I would even say trying Kevin King in the slot may be a good move. He has the size to matchup well here and we know he does not have the speed to play on the outside. Doesn't this seem like an obvious move?
- Aaron Rodgers vs. himself. There is absolutely no way, Rodgers can watch the film on this game and have anywhere to point fingers outside of himself. He looked like a backup rookie QB out there. Can he bounce back from the worst game of his career?
- Aaron Rodgers vs. Lockeroom. If he showed me anything over the offseason, it is that he is a bit of a head case, no? Imagine being Aaron Rodgers teammate throughout that entire saga. Did that have an effect on the locker room? How could it not. Your leader refuses to show because he does not think you guys are good enough and he wants other dudes here. I would not want to catch balls, protect or pound the rock for a dude like that. After week 1, I have a hard time believing the offense is a cohesive unit. The defense is in a new system, so it will take time to work out the kinks. The offense should have had a seamless transition. The only changes were a rookie center, who played pretty damn good and a few other pieces on the line that played a decent game. So what really changed? Aaron Rodgers.