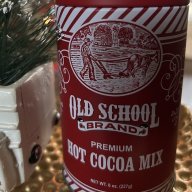 Joined

Aug 16, 2014
Messages

12,819
Reaction score

4,524
The more I consider things. If Brian can pull off TWO additional 2nds in 2023, that would be huge. Even if we sent a 4th or 5th Rounder back I think it's a Win there.

Having multiple selections in that
41-45 overall area is huge because it allows us to get a remaining draft player(s), that we've pondered on all night, without severely reaching. Using a 4th Rounder would allow us to get a top 5 pick in Day 2 and still have 2 More nearly back to back selections immediately after that.

That 30's to 40's overall area is also an area where our need meets talent level. We should see several of these: J. Hyatt, D. Washington,A. Adebawore, Anudike-Uzomah, L. Musgrave, M. Smith, D. Wright, take your pick of several of these type players.

Personally, I'd use up to a 4th Rounder to package to get our highest graded player that is falling past the #35 overall area and lock him down. My Personal favorite is Darnell, that guy is exactly what we need. He can Block, He can catch, he's YAC, he's intimidating (similar to Lewis ) and he's done it all against top level D1 talent If he cost #42+ 4th Rounder I'd grab him yesterday.
Last edited: