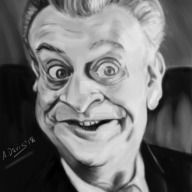 Love her or leave her. Either way is expensive.
Staff member
Moderator
Joined

Aug 29, 2010
Messages

11,666
Reaction score

1,740
Location
Running thread about all things observed about training camp. Camp battles can go into their own threads if you prefer.
Traffic PSA:
Heads up for anyone looking to drive to training camp over the next six weeks.
DOT road construction weekly update
I-43 south of GreenBay is one lane in both directions while they repave certain sections. I do not know how far South it goes past the 10 miles I drive it. 2 months ago a section between Manitowoc and Sheboygan was going through a major rebuild. I do not know if that is completed.
I-41 between Appleton and Green Bay has orange signs and barrels set out also with speeds reduced and lanes diverted. Some repaving there it looks like.
Hiway 172 along South side of GB also has barrels set out. They are installing cable barriers between the lanes.
Hiway 29 about 10 miles west of Green Bay has an interchange getting installed that just started and will take 2 years to complete.
The I-41 rebuild along the west side of GB was officially completed last winter. All 3-6 lanes are open in all directions. Hope you know how to do round-abouts.
Ashland Avenue is detoured coming into Green Bay from DePere. It is open north of 172 towards Lombardi Avenue.
Camp schedule