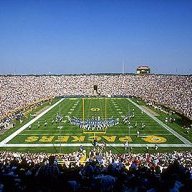 Joined

Sep 2, 2011
Messages

98
Reaction score

23
You must be logged in to see this image or video!
Green Bay Packers quarterback coach Tom Clements ICON SMI
-Packers QB coach Tom Clements is being interviewed Friday as a leading candidate to replace Joe Paterno at Penn State
according to The USA TODAY
.
He has never been a head coach, but is a Pennsylvania native. Clements graduated at the top of his class from Notre Dame with a law degree in 1986. Clements was also a standout QB for the Irish in the early 70's.
Clements comes highly recommended from just about anyone who has ever worked with him, including Aaron Rodgers who said this about his coach "Tom has a great pedigree as a player, as a coach, as a teacher, as a human. He's a first-class individual.''
-
Ashley Fox of ESPN.com
reports "In Mike McCarthy's tenure in Green Bay, the Packers are 46-6 (an .885 winning percentage) in the regular season when they win the turnover battle, and 6-20 (.231) when they don't. In every game this season, they have either created more turnovers or finished even with the opponent. Their plus-20 turnover differential is second in the league, and their 104 points scored off turnovers is third."
-Allegedly, (such an overused word these days), Packers offensive line coach James Capemen told Evan Dietrich-Smith to untie Ndamukong Suh's shoelaces just prior to the stomping incident which occurred during the Thanksgiving matchup between the Packers and Lions.
The person making the allegations is former Packers offensive lineman Matt Brock who told KXTG Radio in Portland
via Yahoo Sports
:
"The center, or one of his guards, he's had like one or two starts in his career and he's got to play against Suh. So he's pretty puckered, right? So, he talking to James, the offensive line coach, going, "What do I do? What do I do?" James [Capemen] is just in his mind going, "This guy is going to get killed. I got to take his mind off it, give him something else to do." So he says, "Ok, every time you're in a pile, I want you to focus on something. I want you to untie his shoes." He goes, "What?" "Anytime you can, just reach in, he's got floppy shoe laces, he doesn't spat or anything, just untie his shoes. It will irritate him."
-Aaron Rodgers was named Friday
the Sporting News Athlete of the Year.
-The Minnesota Vikings offered rookie receiver Tori Gurley a spot on their active roster but the rookie currently on the Packers practice squad turned them down in order to stay in Green Bay.
Gurley who the Packers signed as an undrafted free-agent out of South Carolina and placed on the practice squad in September
told the Green Bay Press Gazette
"If you look statistically, their season is going to be over in three weeks. We're already locked to have a playoff spot."
The fact that Aaron Rodgers has thrown TDs to 19 different players this season also must have factored into his decision knowing that if he can find the field-the quarterback can get him the ball.
-Aaron Rodgers voiced his support for fellow Wisconsin Sports Superstar Ryan Braun of the Milwaukee Brewers who reportedly failed a performance enhancing drug test.
Rodgers said on his weekly radio show,
via MLB.com
, "I was very surprised the news came out the way it did."
"You would think that there would be some sort of confidentiality surrounding the situation, because he is appealing it. Other than that, I don't really want to comment a whole lot on the allegations or whatnot. I would say I 100 percent support Ryan and believe in him, and it's not going to affect our friendship in the least. I'm 100 percent supporting him and behind him and believe in everything that he says."
-Chicago Bears quarterback Jay Cutler says there is an outside chance he'll play against the Packers December 25th on Sunday Night Football.
Cutler is recovering from a broken thumb on his throwing hand, an injury he suffered in Week 11.
"I'll say outside,"
Cutler said via CBS Sports
. I wouldn't say it's good or definite or a real possibility, but there's always a chance."
-Running back James Starks will likely miss his second-straight game with an ankle injury. Starks ankle did not respond well to a workout on Tuesday. Ryan Grant should see the bulk of the workload on Sunday along with FB John Kuhn. Starks is not officially ruled out for Sunday's game and will be evaluated before the game to see if he can go.
-Rookie RB Brandon Saine has not practiced this week because of a concussion and could miss Sunday's game along with Starks.
Just like Starks, Saine will be evaluated before Sunday's game to see if he can play.
-The Packers have signed rookie Jon Hoese out of Minnesota to the practice squad.
The 6-foot-2, 238-pound rookie signed with Green Bay as a non-drafted free agent on July 28 and played in all four preseason games for the Packers. A four-year letterman for the Gophers, he appeared in 41 games with 17 starts during his career. Hoese will wear No. 35.
-LB Desmond Bishop, LT Chad Clifton, WR Greg Jennings and DE Ryan Pickett are officially out for Sunday's game.
-Kansas City interim head coach Romeo Crennel
said that veteran QB Kyle Orton will probably start Sunday against the Packers
. Orton has a sore index finger on his throwing hand which could prevent him from playing. If it's not Orton, then rookie QB Ricky Stanzi out of Pitt will make is NFL debut.
Orton, then with Denver, did OK against the Packers Oct. 2 in a 49-23 loss. He threw three interceptions but also threw three touchdowns to go along with 273 yards on 22 of 32 passing.
-Matt Williamson of Scouts, Inc. ranks Jermichael Finley as the No. 3 tight end in all of football, only behind Ron Gronkowski of the Patriots and Jimmy Graham of the Saints.
Wiliamson writes
, "Graham over Finley is really splitting hairs. Finley's receiving numbers just don't compare this season, but Finley is further along right now, a slightly better athlete and more difficult cover. As great as the Packers' wide receivers are, to me, Finley is the guy who opens up room in the passing game for those around him. Yes, he has some inconsistencies, but it's also nearly impossible to guard him with just one defensive player. Again, I realize Finley's stats do not compare to Graham's, but let's see what he does now with Greg Jennings out of the lineup. Graham and Finley are neck-and-neck to me."
-As it stands now it appears that coach Mike McCarthy won't overtly bench starters for the final two weeks of the season. The plan would be to rest guys who need it and bench starters if the Packers gain a sizable lead.
Aaron Rodgers said this about the topic on his radio show this week
"There is some information that is privileged and some that is for some people's ears only. So I can't say that I'm completely oblivious [to] what the potential plans are, but I am excited about the rest of the team figuring them out as well."
-Dan Marino's 1984 record for 5,084 passing yards is jeopardy of being broken nearly 27 years after the fact.
The Associated Press reports
, Drew Brees with 4,368 yards, Tom Brady with 4,273 and Aaron Rodgers with 4,125 all are within striking distance with three games remaining.
​
-Former Steelers head coach Bill Cowher and current CBS Studio analyst says the Packers are the greatest team in NFL history.
He said via the Milwaukee Journal Sentinel
, "In my opinion, no team has been greater. You know what? You can pick and say well, the defense (is not great). They have never trailed in the fourth quarter in these 18 games. You are going to give up some yards. They take the ball away. You are watching the greatest team in football history unfold before our eyes. Let's enjoy it. Let's embrace it."
-
At the National Football Post
, Matt Bowen has a breakdown, including graphics, of the Packers "spot route"
According to Bowen every NFL team runs a spot route, the Packers used it Sunday in Oakland to score a TD when Rodgers connected with tight end Ryan Taylor. In fact the Packers version uses four tight ends and a single wideout in what Mike McCarthy calls the "Panther" formation.
-Hall of Fame QB Joe Montana said this about Rodgers' season thus far on the Dan Patrick Show,
via TotalPackers.com:
"The one he's having right now is pretty phenomenal. I'm not sure I had one like that."
-Packers safety Nick Collins is staying optimistic about a return to football.
According to the Milwaukee Journal Sentinel
, Collins will know more about his future future in the coming months, but until then he's trying to avoid pessimism.
"For myself to get down, that means I'll get lazy and not want to do anything," Collins told the paper.
"I'd start thinking I don't want to play again. I don't want that mind-set. I want my mind-set to be always positive and just keep going and make as much progress as I can and go from there."