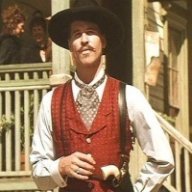 You retired too? .... Not me. I'm in my prime
Joined

Aug 2, 2005
Messages

4,855
Reaction score

8
Location
From Pro Football Talk....

DENNY DONE?

There are rumors making the rounds that Cardinals coach Dennis Green could be out within the next 48 hours.

We're not saying it's definitely going to happen, but we wouldn't be shocked if it does, either. And if Green is "fired," it could be that it's something Green has finagled, just like he did in 2001 when Green and then-agent Ray Anderson engineered (by all appearances) a terminations -- and a severance package -- for the veteran coach from then-Vikings owner Red McCombs, who was shell-shocked by the speed with which the relationship disintegrated.

If the Cardinals pull the plug on Green, it would be the fourth time in franchise history that the team dumped a coach during a season. Bud Wilkinson was released in 1979 after 13 games, Gene Stalling was dumped in 1989 after 11 games, and Vince Tobin was bounced in 2000 after seven games.

The Cards have had a whopping 13 head coaches since the AFL-NFL merger, and a total of 42 guys have held the title since the franchise was founded in 1920.

In 2003, the Cardinals kept coach Dave McGinnis until the end of the season -- and then were forced to cut him loose in the wake of a stirring season-ending win over the Vikings, which knocked Minnesota out of the playoffs. That most recent experience might be enough to persuade the Bidwills that their best move is to move once they make the decision to make a change.

Even if Green survives until the end of the season, we can't imagine him coming back in 2007. No one has coached the team for more than six seasons ever (Jim Hanifan, 1980 through 1985), and barring a nine-game winning streak to end the season Green most likely will be gone.

Our guess? Green will at some point bring the matter to a head, perhaps by saying to ownership something like: "If you're gonna fire me, then fire my ***."