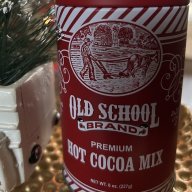 Joined

Aug 16, 2014
Messages

12,007
Reaction score

3,900
I think this is pretty close to the truth or reality of next year. BUT...what if:



Adams returns but no Rodgers: GB rcvs Carr or Wilson
11 wins, nfc champ L

Neither returns: GB rcvs Carr or Wilson, Metcalf or Waller
11 wins, div L
It'll be interesting to see. My guess is
1. 51% chance Rodgers returns
2. 30% Love gets the reigns
3. 10% Another veteran gets the nod
4. 9% Gute surprises us and drafts another QB that plays a role in competing as a starter in 2022.
1. I see us having to slash n gash across the board. A Rodgers led team still makes playoffs. At 10-7 they are overachievers and claw their way to a Divisional before playing their final contest. Either or GB takes at least 1 season to reset and barely misses the playoffs similar to a few years ago.
2. Love goes 2-6 to start, then 7-10 overall with some noted improvements. Enough that The staff will need to take a hard look at him because they have 2 Day 1 selections from the Rodgers trade. Love will play just good enough to make us contemplate 1 more final year (2023) on his Rookie contract
3. This option could be all over the map depending on the veteran QB decision.
6 Wins floor to an 11 Wins ceiling.
4. The drafting another QB to compete is the least likely angle, but still an angle as security in case Love sinks. There are not as many polished QB options in the 2022 draft and we already have 1 in the system. This doesn't preclude us from taking a Flyer at QB during Day 2 draft (Carson Strong etc.)
Last edited: