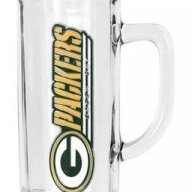 Joined

Jan 19, 2015
Messages

1,384
Reaction score

175
Decline last year??? Rodgers was literally the MVP and had arguably one of his best efficient seasons ever. You have got to be confused.

Last year his completion percentage was over 70% for the first time in his career in which he played the entire season (2007 he was still a backup and only threw 28 attempts) *this led the league in 2020
Last year he threw for 48 TDs - led the league with closest being 8 behind.
Last year his passer rating was 121.5 - nearly a full 10 points ahead of second place.
He tied for the lead with Mahomes with 1% pass interception percentage last year
His QBR of 84.40 led the league
His Passing TD % led the league at 9.1% - second place was 7.2%

Yeah he was terrible...
HUH? I guess there is a misunderstanding. I said with the exception of LAST year. However, he still failed miserably during the playoff.