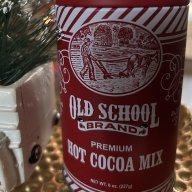 Joined

Aug 16, 2014
Messages

11,323
Reaction score

3,557
As a sidenote. I am curious who will step into that 3rd Safety role. My darkhorse guess is a UDFA. Tre Sterling checks many of the boxes for a solid #3 (by later 2022 or 2023) He had a hand injury followed by an uninspiring combine run.
He does fit some needed check boxes.

He had early college success. In his first season on Defense (as a
2019 Sophomore) he was an honorable mention Big 12 selection.

The 2020 Junior became a staple of the OSU Defense. Led his team with 12 TFL and was the leading tackler overall. Has above average instincts and a nose for Turnovers. Led his Defense with 13 Tackles in their Bowl Victory over Miami. Also has a good ball sniffer, and just good schematic recognition of his opponent. He's got that natural football player smarts.

As a 2021 Senior he Unknowingly Played on and off with a severe wrist injury (initially diagnosed as a sprain). It showed his willingness to play through pain and his dedication.

I feel like his instincts make up for his lack of ideal long speed. He does have good change of direction and short burst and a he's a methodical finisher. He's an above average Turnover producer and disruptive in the Box. I could see Sterling starting PS, then eventually winning a productive role on ST as a priority backup. Eventually a suitable #3 Safety (in the mold of a slight upgrade to last seasons Henry Black) He's a long-shot, but if his wrist is healed he's going to show up this preseason. I think we got a
6-7th Rounder type, but without the usual draft obligations.
Last edited: