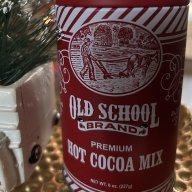 Joined

Aug 16, 2014
Messages

11,341
Reaction score

3,563
I also view him as a non-asset due to the brilliance of Aaron Jones.

We got four years of snaps, carries, and hits out of Dillon.
I repeat...Dillon has had four seasons to assume control of the RB1 role, he hasn't...
AJ has only been here 2020-2022 His 2020 season he was used sparsely as #33 was on a tear, putting up 1,456 all-purpose 11 TD's.
As far as being a "non asset"? I'm not sure about that label. Dillon has been a regular contributor and his loss would adversely affect our RB Room. While he's replaceable to an extent, he's definitely been a significant asset even with Jones taking the lead role. Admittedly he's not fulfilled his potential though. We'd likely need a RB by Round 4-5 at latest if he departs, which is fine if it's to upgrade WR.
I still believe if we got a significant upgrade on the Right OL and then pulled the weakest link? We could have TWO 1,000 yard Rushers and teetering around 5.0 per rush without too much effort. I'm actually surprised that our FO/OC hasn't exploited this obvious area of strength. It was clearly underutilized when you consider we struggled at Passing and we have Two very capable RB's
Last edited: