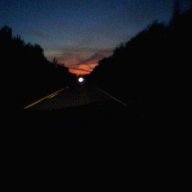 Joined

Jun 4, 2005
Messages

980
Reaction score

22
Location
There's a new sheriff(philosophy) in town following the roster cuts.

Young, fast, hungry people replace complacent, so-so vets.

I'm often tagged as a Sherman excuser, but I fully supported him being relieved of his GM duties and the cuts are an example.

Many of the moves are based on ridding the Packers of Sherman's free agency and draft blunders. Hunt and No-Luck are prime examples. Sherman pooped away mega-money(Hunt) and draft picks(No-Luck) and got back.....nearly nothing. Factor Joe Johnson into this as well. Sherman threw draft picks away like gum wrappers. Fortunately, B.J. Sander looks like he will work out, so that fiasco would have added to the problems.

Thompson...on the other hand...views draft picks like golden manna from heaven. Nine of 11 picks made the squad and two will start.

I'm not sure this will make the team stronger THIS YEAR. I think the early part of the season will be a little rough, but as the youngbloods work in with the vets, this team will get better. Another strong draft next year and the Packers will be contenders for years to come.

With a huge number of contracts up and the possibility of Brett retiring during the off-season, the team will look much different. But we likely won't have a bunch of overpaid whiners hanging around doing little for thier money. That is a major change from Sherman's GM days and something that is like a fresh breeze.

I like what TT is doing. I just hope the fans can bite their lips long enough for it to work out.

8-8 is the best I can see this year.