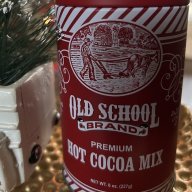 Joined

Aug 16, 2014
Messages

13,324
Reaction score

4,977
That was an issue with Rodgers in the playoffs, I always thought. Well, most QBs, I suppose. We'd face those superior defenses in the playoffs, and we'd just get shut down. Except when we didn't. But it happened enough to keep Rodgers from a second Super Bowl. Even though arguably the (lack of) defense was more to blame.
In that era, it seemed like if the Defense wasn't problematic it was the Offense and vice versa. Then the couple of years where those 2 phases took turns Winning games, our ST just fell apart.
I don't know yet if Love will ever have an elite level season or not, but we can see evidence of a pretty ordinary QB in Brock Purdy manage the game enough to be successful.
Imo Jordan Love is plenty good enough to Win lots of games if he is surrounded by good players and D and ST that don't sink us. I've said all along that our D needs to stay at or under a reasonable 20-21 pts per game. That's an area I feel like Jordan can achieve a 2:1 Win:Loss
Last edited: