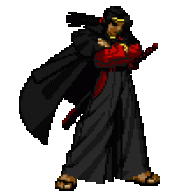 Joined

Dec 12, 2004
Messages

11,903
Reaction score

4
Location
By Brad Zimanek

Rookie Greg Jennings will surpass Robert Ferguson as a starting wide receiver for the Green Bay Packers.

The only reason it might not happen before the season opener may be because coach Mike McCarthy doesn't want to put too much pressure on him, but look for Jennings to do exactly what he was drafted to do — replace Javon Walker.

That doesn't mean Jennings is going to the Pro Bowl as a rookie, but he could easily double Walker's production in his first year in 2002 (23 catches for 319 yards), with expectations beginning to creep even higher.

The Packers are giddy with anticipation and almost don't want to jinx a good thing too soon.

"The kid is special," McCarthy said. "He's a young guy that's really hitting his stride very early."

Everyone saw a glimpse of it in the fourth quarter of the Packers' 38-10 exhibition game win against Atlanta. With the Packers pinned deep in their own territory, Jennings caught a tipped ball on third-and-10, turned and ran 85 yards for a touchdown. The longest reception for Ferguson in five seasons is 51 yards against New Orleans last year.

Jennings still has plenty to learn. He put it on cruise control about 15 yards from the end zone.

"No, I wasn't going to get caught from behind," Jennings said. "But I slowed down at the end, and they (teammates) are getting on me."

Jennings also needs work on his Lambeau Leap, on which Donald Driver gave him pointers as soon as he returned to the sideline.

"When you Lambeau Leap going forward, everybody pulls on you and you can't get back down," Jennings said. "So he was telling me to go in backwards or sideways so I can see what I'm doing. … There's always room to make improvements."Another area where the second-round draft pick literally came up short occurred in the first quarter.

Brett Favre saw the Falcons jump offside prior to the snap and threw a jump ball in Jennings' direction. Cornerback DeAngelo Hall beat Jennings to the punch and picked off the pass, which didn't count because of the penalty.

"I came back to the sideline and I told everyone it was like my feet were in cement," Jennings said. "I could not jump at all. It was one of those plays where I was glad they jumped offside."

Jennings received another wake-up call early in his first home preseason game but proved his ability to take a hit.

On a third-and-five, Jennings was leveled by safety Chris Crocker and dropped the pass, but quickly got back to his feet.

"I know people questioned coming in, 'Can he go over the middle?' " Jennings said. "It's a part of the game. It's not going to stop me from going in the middle. I should have caught the ball, but the guy made a great play. You are either going to lie down and let them win or get up and keep playing."

That attitude, along with his physical abilities, completes the package.

He knows when he's in practice, even if the play is not going to him, he has to go all out because the way he runs his route may be one of the determining factors whether the receiver who is supposed to get the ball is open.

"Maybe the best thing about him is that he doesn't understand how good he is," backup quarterback Aaron Rodgers said. "That's a very dangerous place to be for a young athlete like him because his work ethic and the way he practices is very respectable and classy. If he just doesn't believe his own press and continues to work hard, his potential is endless."

Jennings is going to pay immediate dividends, freeing Driver and Ferguson for more one-on-on coverage. On one play during Saturday's game, Rodgers walked to the line and just had a sense of confidence come over him simply by seeing Jennings line up.

"I had Jennings in the slot with a guy who I know can't cover him," Rodgers said. "I know he was going to run a good route and he's probably going to be open. And, if he's open, all I got to do is get him a catchable ball and he's going to do something with it."

Packers fans will get to enjoy Jennings a lot this season, while Rodgers is more than likely going to have to be patient.

"I can't wait for two or three years down the road when I get to throw him the ball," Rodgers said.

By that time, Jennings may be an NFL commodity while restoring a sense of glory to No. 85 not seen by a Packers receiver since Max McGee.

Brad Zimanek can be reached at 920-993-1000, ext. 297, or by e-mail at

[email protected]

.