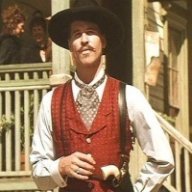 You retired too? .... Not me. I'm in my prime
Joined

Aug 2, 2005
Messages

4,855
Reaction score

8
Location
Let me begin with saying I am in no way a huge fan of Ted Thompson's at all, and not necessarily a fan of bargin shopping at the local free agency market. He proved last year in some aspects that he will open the wallet at times, but to be honest I don't think he did enough last year in regards to offensive options on the team. I still think he didn't bring in enough veteran help last year to help the younger players develop and help carry us at times. Leadership on the field was lacking last year in the recievers and the safties for the most part. I think he sold us short last year on the field but overall has put us in a nice position to move forward for the next couple of years. So I respect his decisions for the future.

But to get all worked up this year because we haven't made a splash yet in FA is a mistake in my thinkingDo we need help in areas, absolutely. If we come into fall with the same concerns... SS,RB,FB & WR (yes I think we need another vet that can catch and run sharp routes)... then he has failed us.. Looking at all the signing so far, they have a common theme... teams are reaching (not in all cases, Thomas comes to mind).. to get to the next level... let me explain my point...

Denver - Was close last year.. so they are gearing up to make a run right now... I believe Shanny is feeling a little pressure to win and is going all out.

49ers.. Trying to take the next step and become a competitive team... trying to recapture the fans base and pushing for a new stadium I believe.

Buffalo.. Marv Levy is feeling the heat as the GM there and in my opinion is pushing for the quick fix... smart enough to know you have to start for from the inside out. IE - Spending a ton on the o-line.

Texans - Lets see miscalculated last year in letting Vince get away and the fan base let them have it. another 6-10 year isn't going to help, so they will be trying to shore up what they can. Overpaid a RB and I really don't think they are done yet.

Miami - Overpaid for Porter... not by a ton but again trying to get the fan base excited after the whole Saban deal..

Cowboys... I don't know really... Jerry has the cash to overspend on Davis and I really think he has to be in the headlines in order to feel good about himself.

In closing the league year is only a week old... relax and start loading up ammo to start blasting in August if we are asking questions like...

Can we really be competive with RB so and so or do we have a enough options with Driver, Jennings and so and so...

PS - Attacking each other is pointless people... have fun with sports and keep it in prespective... it is a game and shouldn't have a direct impact on your life or the way you VIEW others and their opinions...

Peace..