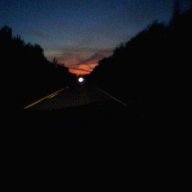 Joined

Jun 4, 2005
Messages

980
Reaction score

22
Location
From Mike Florio's ProFootballTalk:
---------

SPECTER TAKING AIM AT NFL ANTITRUST EXEMPTION

Senator Arlen Specter (R-Pa.) said during a hearing on Thursday that he will sponsor legislation to strip the NFL of its antitrust exemption for broadcast rights, which would as a practical matter prohibit the NFL from negotiating global broadcast rights for all of its teams.

Such a development could be disastrous for the NFL, since the lifeblood of the league is the giant pool of money generated by the 32-franchise broadcast contracts.

And it would pave the way for teams like the Cowboys to cut Notre Dame-type deals, which might ultimately fall beyond the scope of revenue sharing.

"Wouldn't consumers be better off if teams could negotiate?" Specter said. "This is the NFL exerting its power right down to the last nickel."

The catalyst for the current confrontation is the league's efforts to place NFL Network on as many cable systems as possible, preferably as part of the basic package. The league, some believe, is being too greedy as it uses its regular-season games as leverage to dictate financial terms to the cable systems.

And, to date, it appears that NFLN's efforts to expand its profile by airing games has blown up in its face. The games aren't being widely viewed outside of the involved team's local markets, because not many households have access to the station. And there really hasn't been the kind of "I want my MTV!" hue and cry from a football-viewing public that gets more than its full fix on Sunday afternoon, Sunday night, and Monday night.
------------------

Long run, revenue sharing is what keeps a professional football franchise in Green Bay. The Dan Snyder's and the Jerry Jones' don't give a rats *** about the Green Bay Packers. The Packers might be able to cut a deal with someone, but it would be dwarfed by what the large market stations would do.

The salary cap is 100 million now, so if the revenue sharing went a different direction, there's no way the Packers could generate the money needed to stay competitive. It would evolve in a Milwaukee Brewers-New York Yankees type of deal.