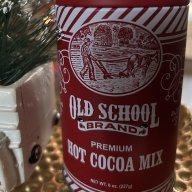 Joined

Aug 16, 2014
Messages

11,323
Reaction score

3,557
I watched Wyatt's play by play each several times to look for myself. In my opinion he looked very stout against solid veteran competition in Tampa.
Now, It is possible they are planning on him ramping up as the season progresses which is normal. However I think we are missing an opportunity to utilize him much like we did ignoring our run game early in. I'd like to see what he can do with more even distribution for 1 game. Give him 25% snaps.
I do agree with the part about using your best players. That said there is a balance in getting Rookies acclimated and 7 snaps a game will rarely produce favorable results with Wyatt or anyone for that matter. It takes 10 snaps to warm up.
In Tampa, I counted at least 3-4 Wyatt double teams right out of the gate. The second Barry allowed him a 1 on 1 opportunity? He clearly forced an immediate incompletion by Brady (hurry) who grounded the pass to avoid Wyatt's oncoming assault. This was the first time we lined 3 pass rushers on 1 side and Devonte completely embarrassed Tampa #70. The only way he gets stopped is in Doubles otherwise he wins his rep on 80% of the plays I've watched. The rep at 3:35 is becoming regular and it's clear as day that he's just the better player on most plays. This isn't preseason here, these are established veterans in Tampa.
You must be logged in to see this image or video!
Last edited: