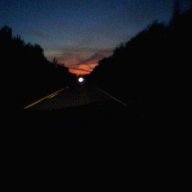 Joined

Jun 4, 2005
Messages

980
Reaction score

22
Location
In my real world job, I sit in on dozens of court cases each month. I have a fairly clear idea of how the courts work. While there are individual differences state to state, they have a similar sentencing pattern.
The article linked below tells me......that Koren is going to a jail either in Minnesota or Washington for at least a year. Local jail, if he's lucky. If your sentence is one year or less it's local jail. More than a year it's off to prison. The minimum the judge in Minnesota is likely to consider is one year in local jail. The sentencing is strictly up to the judge following guidelines handed out by the state. If he wants to consider more than a year, it's off to state prison.
All of this takes time. With his Alford plea, it will take a minimum of 45 days for a pre-sentence report(if ordered, doesn't say), but Koren will likely be sent to a new residence sometime in March. Do the math...12 months maximum (I'm not certain, but I think Minnesota, like Wisconsin, has "Truth in Sentencing" which means you don't get out early) means he would be out sometime in 2008...my guess is the Washington state probation violation will be factored into the Minnesota time as "concurrent" or running at the same time as the Minnesota time. This doesn't have to be the case, though. He could serve his time and then if Washington folks want to be obstinate, he could be shipped there to do some time for the probation violation. By getting arrested in Minnesota, he violated his probation terms in Washington, there is no dispute over that. That means he also falls under the sentencing guidelines in Washington. If he's lucky, he will have his Washington jail time factored into his Minnesota time.
He has to be sentenced to down time. Since he's a repeater...trust me, the judge will show no leniency. My guess is the judge will give him the year, because of the amount of public dollars spent to put him under arrest and the threat to the public he caused with a high-speed chase.
All the draftniks: move a wide receiver up your board...don't count on Koren for 2007.
http://www.jsonline.com/story/index.aspx?id=556220