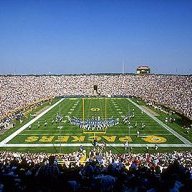 Joined

Sep 2, 2011
Messages

98
Reaction score

23
You must be logged in to see this image or video!
Jan 12, 2008; Green Bay, WI, USA; Seattle Seahawks wide receiver Ben Obomanu (87) is unable to make the diving catch as Green Bay Packers cornerback Al Harris (31) defends during the fourth quarter of the NFC divisional playoff game at Lambeau Field. Jeff Hanisch-USA TODAY Sports
By Travis Duncan
One way to measure a franchise's loyalty to a former player is whether or not he can come back through the front door of team headquarters and be welcomed with open arms.
In the case of former Packer Al Harris, it's a symbolic walk through the doors of Packers HQ and a symbolic reunion.
Harris wasn't in Green Bay this week when he spoke with reporters regarding his retirement announcement, and he may not be back in Green Bay anytime soon.
However, the current defensive backs coach of the Kansas City Chiefs does intend to sign a one-day contract with the franchise he played for from 2003-2009 before he spent two futile years finishing up his career in Miami and St. Louis in 2010 and 2011.
The one-day contract allows Harris to retire as a Packer on the NFL record books. But don't be fooled, the truest intent of the one-day contract is an attempt to create nostalgia in the era of free agency (an era which actually began in 1963, but you get the point, players move from team to team much more frequently these days, regardless of stature, see. J. Montana, P. Manning).
The nostalgia creation formula may have worked in the case of Harris.
It's evident that Packer fans still like Harris. He has received almost universal adulation from fans commenting on Packers messages boards, newspaper websites and the like. One somewhat skeptical fan did however want to know if there a "statue" of limitations on his official retirement since Harris actually was an intern coach with the Miami Dolphins last season and played his last game with St. Louis in 2011. Of course as artificially created nostalgia goes, there are no limits, and certainly not
statute
of limitations. As for a real statute, those are expensive.
Harris appears to be best remembered, in general, for his overtime interception return for a touchdown in the 2003 playoffs against the Seahawks.
You must be logged in to see this image or video!
Of the interception Harris said this week, "It was an all-out blitz."
"It's Football 101," he continued. "You can only get a couple of things from a receiver, from a quarterback. You either get a slant or you get a hitch." (quote via the Packers' official website)
Harris' best years came as a Packer too. By all accounts he played hard and did what we want cornerbacks to do (see D. Sanders), intercept the football. Harris intercepted 21 passes in his career, 14 of which came in a Packer uniform.
It's probably iffy for Harris to enter the Packers franchise hall of fame, and will not obviously join Tony Canadeo, Don Hutson, Bart Starr, Ray Nitschke and Reggie White as the only players with their number retired in Green Bay.
But that doesn't mean the Packers and their fans don't like Al Harris. They do.
The one-day contract doesn't cost the Packers anything, there is no compensation, but the symbolism of goodwill generally goes for players who the franchise liked, and the fans liked. Talent and production alone does not get you a one-day contract ( see T. Owens and the cities and franchises of Dallas & San Francisco).
"It was (just) important for me to retire as a Packer," Harris commented.
"Just over my career I had an awesome time, but the better part of my years were in Green Bay … it was just important to me to retire as a Packer. I had a great experience in Philadelphia, great experience in Tampa and everywhere else I played, but Green Bay is a special place to play football."