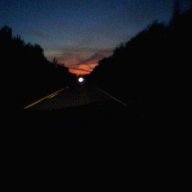 Joined

Jun 4, 2005
Messages

980
Reaction score

22
Location
From Mike Florio's Pro Football Talk...a bit of pulling things from nowhere, but interesting speculation. I also fully concur on Aaron Rodgers.
(Oh, I forgot, Aaron burned 8 million dollars in escalator money just so he could sit behind and admire Brett Favre, as one deluded poster said here awhile back....SNARK!)
----------------------------------------------------------------------------------

DOES INGLE MARTIN KNOW SOMETHING WE DON'T?

We reported a couple of months back that the Packers had offered quarterback Aaron Rodgers to the Raiders for receiver Randy Moss. The deal hasn't gone down -- and even if Moss is shipped to Green Bay it doesn't mean that Rodgers will be the guy who goes to Oakland.

But a reader has pointed out to us an item from the web site of D1 Sports Training. One of the co-owners of the facility is Packers quarterback Ingle Martin. And the site declares that Martin is currently the second-string quarterback of the Packers.

It could be that the site was last updated after Rodgers was injured in 2006, which elevated Martin to No. 2 (but for only two days, until Todd Bauman was signed). Or it could be that Martin is under the impression that he'll be the No. 2 to Brett Favre in 2007, even if Rodgers is still on the team.

And the struggles of Rodgers in Green Bay are a lesson to any team that is drafting in the bottom half of round one. Even if a team is reasonably certain that a player slated to go in the top of the draft will be long gone by the time it picks, there's still plenty of wisdom in doing a full work-up for every guy in which the team would potentially be interested, if he were to drop.

As the legend goes, the Packers assumed Rodgers would be long gone, and as a result they hadn't fully evaluated him. With that full evaluation, it's possible that Rodgers would have continued to slide past No. 24.