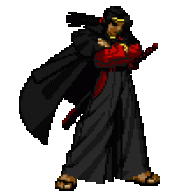 Joined

Dec 12, 2004
Messages

11,903
Reaction score

4
Location
From:
http://profootballtalk.com/rumormill.htm
A league source tells us that, in the wake of the Miami Dolphins' acquisition of defensive ends Vonnie Holliday and Kevin Carter, Pro Bowl defensive end Jason Taylor soon could be requesting a trade out of Miami.

Taylor, we hear, is miffed by the possibility that he'll be shifted to outside linebacker in a 3-4 scheme. Such a change would reducing Taylor's sacks by limiting the number of times that he actually would be rushing the passer.

The fact that Taylor is a prominent member of the "old guard" Dolphins players also could be influencing the burgeoning feud. New coach Nick Saban, we suspect, probably would like to jettison holdover players who are in position to undermine the new regime in the locker room. But Saban surely can't unilaterally dump Taylor with incurring the wrath of the fan base and the local media (whom Saban already has pissed off by clamping down on the flow of information).

So what better way to engineer Taylor's exit than to goad him into asking to be traded? This way, Saban gets what we believe he really wants without (if he's lucky) the P.R. fallout.

If Taylor ends up on the block, the most obvious trade partners are any of the three teams with franchise-tagged running back.

The Seahawks have running Shaun Alexander, and need a replacement of Chike Okeafor. The Bengals have Rudi Johnson, and Justin Smith is entering the final year of his contract. And the Colts have Edgerrin James as part of an offense with far more firepower than the team's defense.

The fact that Dwight Freeney is entrenched as the right-side defensive end in Indy might, on the surface, reduce the Colts' interest in Taylor. However, Taylor moved around a good bit in 2004, and he got half of his sacks from the left side, where he typically was facing the opponents' second best tackle.

Stay tuned. We have a feeling that the situation is going to deteriorate quickly in South Florida
Trade Green or Davenport for him. Or does Miami have a RB now? I think they're still after the Edge.