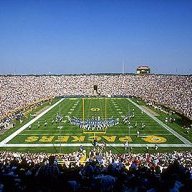 Joined

Sep 2, 2011
Messages

98
Reaction score

23
-All players will report back to Packers HQ next Sunday. Because the Packers will be playing on both Thanksgiving Day and Christmas Day, the bye week has the holiday feel to it.
Mike McCarthy
said the only guidelines he gave his players was to spend time with their family and get rest. He said "lets not be seen or heard from". Players also have strength and conditioning responsibilities while they are away.
-ESPN's Jeremy Schaap does a profile on
Aaron Rodgers
for "E:60", watch below. Rodgers' mother states that from the time he could write he had a football playbook where he would draw up plays and then take G.I. Joe guys and line them up on a miniature football field his father had made.
You must be logged in to see this image or video!
-
Alex Green
, the rookie running back out of Hawaii, is out for the season with a knee injury.
His only carries came in Denver Week 4 where he gained 11 yards on three rushes.
-
Greg Jennings
has a bruised hand and should not miss the game in San Diego after the bye.
-
Nick Collins
is looking at the possibility he may never play in the NFL again, because of a devastating neck injury. He says,
via the Green Bay Press Gazette
, "Hopefully, things work out, and I'll be back for next season. At the same time, if the doctors tell me I can't play, that's what it is. Right now, we're very upbeat and feel we have a great chance of coming back."
-
Bob McGinn of the Milwaukee Journal-Sentinel writes
that
Dom Capers
has blitzed more this season than in his two prior as the Packers defensive coordinator.
Using the criteria of a "Blitz" as when five or more players rush the line of scrimmage, McGinn reports "After rushing five or more 27% in his first season (playoff games included for all Packers' statistics) in Green Bay and 33% in his second, Capers is at 39.6% through seven games this season."
-Your random
Aaron Rodgers
superlative of the week is that he is the best decision maker Mike McCarthy has been around since his days in Kansas City with Joe Montana. Every press conference, without fail, McCarthy is asked how great Rodgers is or what it's like to coach such a great QB. McCarthy answers every time without fail .
Former Packer
Antonio Freeman
got in on the action as well this week
. He said, "You look at Aaron Rodgers and what he's done from the second half of last season to this point now. He almost looks flawless."
-
Judy Batista of the New York Times
opines on what a Green Bay-New England Super Bowl in Indianapolis next February would be like.
"
A shootout between the Packers and the Patriots? Television executives are salivating at the possibility. Clearly both teams would prefer to have better pass defenses (the drop-off of the Packers' defense is the eye-opener, but the Patriots have struggled to hold leads for a few years now). Keep in mind that their statistics are slightly skewed by the fact that opponents frequently have to throw a lot late in games while playing catch-up. They can continue to win games as long as their quarterbacks don't mess up. If either has an off day — for example, Brady against Buffalo — his team has a problem (the Patriots lost that game after holding a 21-0 lead). This is the kind of thing that did in the Colts for years: spectacular offense, suspect defense, and when they encountered teams that gave Manning trouble, they could not save themselves. Certainly, the Packers and the Patriots would like to have their defensive problems fixed by the time January rolls around."
-As you know Mr. Discount Double check himself, Aaron Rodgers is quickly becoming a TV commercial superstar. Watch the video below for outtakes from an Associated Bank commercial filmed this past July.
You must be logged in to see this image or video!
-Credit must be given to the entire roster, even the backups, when a team goes 7-0.
Andrew Quarless
,
Tom Crabtree,
D.J. Williams
and
Ryan Taylor
are currently backing up
Jermichael Finely
.
Tom Silverstein of the Journal Sentinel writes
on the forgotten men at the tight end position who are doing the dirty work, while Finley hauls in the catches.
-Vikings defensive end
Brian Robison
didn't have the kind of game he probably wanted to last week against the Packers. He took his frustration out by kicking
T.J. Lang
in the groin area.
The league fined him a measly $20,000 for the shot. He was not ejected. The fine is equivalent to about $20 for the average U.S. household, based on Robison's 3-year $21 million contract and $6 million signing bonus.
-The FOX national telecast (mostly Packers-Vikings) was the most-watched program on television last week (Oct. 17-23) drawing an average of 24.3 million viewers.
-
Mason Crosby
was named the NFC Special Teams player of the week. According to the NFL Communications department, his 58-yard field goal against the Vikings was the longest in franchise history, breaking the previous mark of 56 yards he set twice before (Week 1, 2010 and Week 5, 2011). His four field goals tied his single-game career-high, which he has set four other times, most recently in Week 5 of this season. He has now converted 21 consecutive field-goal attempts, the longest streak in team history (Chris Jacke 1993.)
-Power Rankings. You knew it, the Packers continue for the 8th straight week atop the NFL various media power rankings. What's interesting is what the perception is not, of the top 3 teams, but rather of the top 4-6 teams, where sometimes Super Bowl worthy teams are found waiting to breakout or potential NFC title foes, as you see the 49ers are gaining respect throughout the league despite the weakness of the NFC West.
Top 5 across various power rankings
ESPN.com
No. 1, followed by the Patriots, Saints, 49ers and Steelers.
SI.com
No. 1, followed by the Patriots, Saints, 49ers and Ravens.
CBSSports.com
No. 1 followed by the Patriots, 49ers, Steelers and Giants.
ProFootballWeekly.com
No. 1 followed by the Patriots, 49ers, Steelers and Saints.
DocsSports.com
No. 1 followed by the Patriots, Saints, Ravens and Steelers.
SBNation.com
No. 1 followed by the Saints, Patriots, 49ers and Steelers.
FoxSports.com
No. 1 followed by the Patriots, Saints, 49ers and Steelers.