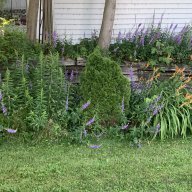 Moderator
Staff member
Moderator
Joined

Jan 19, 2013
Messages

5,002
Reaction score

888
Assuming that no extensions occur between now and March, what are the contract size projections to keep the following players from leaving?

Cobb - can he be had for 7.5 M per year?
Bulaga - 5M per year?
House - 4M per year for two years?

I'm going under the assumption that T. Williams and Raji will get the James Jones treatment.
Then there is still Barclay, Boykin, Bush and Richardson to consider.