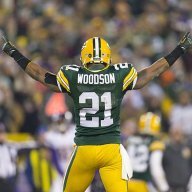 Joined

May 15, 2017
Messages

434
Reaction score

33
Oh my God, it is like some of you have never been able to have a discussion and or state reasons even if they are not your own before. LoL

I guess I need to have a lot more disclaimers and explanation that "what I'm about to present is a valid thought process despite it possibly not being true OR my own.
Ha ha disclaimers never hurt

many people truly view it this way so I kindly redirect my statements to them.