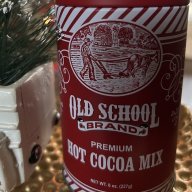 Joined

Aug 16, 2014
Messages

12,853
Reaction score

4,560
1. Haven't you read the Tonyan posts. Touchdowns are over rated.
2. Put Cook in a backfield with Rodgers and Jones in a backfield with Cousins and the tie is easily broken.
Interesting thought. I would think that works the other way around as well. Doesn't the Running game set up the pass? That argument is purely opinion.
Maybe to a humble player TD'd don't matter. Those guys want Wins not TD's and I respect a humble player like Tonyan. But I can assure you TD's matter very much.
Ask whoever casts votes for MVP.
But tell that one to the team's HC that was on the short end of 31-26

Or 51-45 or 28-22 and see if you don't get run out on a rail. You'd better be the guy that scored 17TD's or you'll be packing your bags!

Last edited: