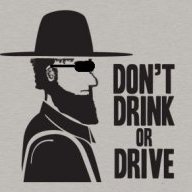 Joined

Sep 27, 2010
Messages

6,559
Reaction score

1,549
Location
Damn autocorrect. That was supposed to be "Mock Draft" not "Vengence"


Offseason - cut a few guys and restructure a few more

SIGN JJ Watt. I think we can squeeze 2 years of effective football out of him.



This is the year to trade back. I see with a covid impacted year, that the ****** year of college development was limited. The true blue chippers are not necessarily affected - but those ran out around pick number 10. For the rest - there are more than ****** questions. There are a series of players that I believe we should be keenly interested in. Players who could have made it into the first round if they continued to develop. However, they sat out or had brief seasons and were not able to advance their skillset/draft status. Therefore, We should accumulate a bunch of 2nd - 4th round picks and hope to hit a few out of the park.

Sucks we won't have a Combine - Gute seems to really like the high RAS guys.

1.29 - TRADE Packers 1.29 and 4.37 (comp) for Dallas 2.44 and 3.75

2.12.44 (Dallas) TRADE Packers 2.12 and 5.33 for LAR 2.25 and 3.24

2.25.57 (LAR) Kenny Gainwell RB - okay, we are losing Aaron Jones. Kenny is a very explosive/talented runner and he is the best receiving RB coming out. He is very dynamic and will add a spark to this offense. Also very smart and played QB in HS. Sat out due to COVID - but I think he would have developed into mid 1st round talent.

2.30.62 Rodarius Williams CB - Much higher than most have him. But I think he will garner more and more attention. You can't deny he is one of the most improved players over the last year in college football. Went from a late round flyer to a 3rd/4th round. I think he will continue to rise in the opinion polls and we might be likely to get him here.

3.11.75 (DAL) Trey Smith OG/T had a blood clot issue as a sophomore which stymied a very impressive debut as a freshman. He seemed to be getting back on track as a Junior. He showed steady improvement as a senior in the covid shortened year. But he needed the work to fully get back. Very athletic and showed pure dominance early with speed and strength, very similar to Jenkins. Can he get back to that level? If he misses - we have a good player.

3.24.88 (LAR) Dayo Odeyingbo - tore his ACL in predraft workouts. I thought he was going mid 2nd round before that. Not sure on the medical, so I am taking a flyer here on his prognosis. Maybe with the Wattster on board - he can rest up til midseason and then provide some support.

3.30 Sage Surrett WR 6'3". Big target with good hands. Sat out for Covid - but looked very promising at the Sr. Bowl. I have advocated the smaller WR for the last few years - but I have given up.

4.30. Walker Little OT - 6'7"!!! I usually stay away from the tall guys, but this guy has a lot of intriguing qualities. He had an injury in 2019 and opted out in 2020. He looked really good in his first 2 years. He has no finesse, but is a violent angry blocker. He is a bean pole, so it was surprising how effective he could be in moving around bigger defenders. Must be very strong. He needs to add weight and get more experience. Probably wont see the field for a year or two.

4.37. TRADED

5.29 Tay Gowan CB - UCF - Opted out for Covid. His teammate Aaron Robinson had a great year and may be going in the 1st round. Gowan played very well in 2019. I was going to label this the steal of the draft, because I don't see him mocked very highly. But the more I think about it, the more I think he will go much sooner than most think. 6'2" blazing fast, with developing skills.


5.33 TRADED

6.29 Warren Stuart - WR 6'6"! He did nothing his first 2 years and then had a big Jr. year. He sat out for Covid. Take a flyer on him and see what can do. I doubt he is NFL ready. Another year and he could have helped himself. Needs to refine his skills, route running, and needed more experience and to get stronger and add some good weight.

6.35 Jaelon Darden WR - little quick and shifty. Produced well. Will compete for punt return duties.

7.28 Milton Williams 5T - Small school flyer. A lot to like about him - no issues with his motor, skills, and on-field attitude. Violent!

Removed:

CB Elijah Blades. CB - Good size guy (6'2") with all the tools. He was a JUCO transfer with only 1 year of play at major level - he didn't stand out - but he played solid. Sat out for Covid, bunch of GMs were waiting to see if he could up his game. Should have returned to school, but he is certainly worth the risk here.

Tyler Shelvin NT - 6'3" 360 - A massive and very powerful man. Will hold up to double teams and holds the point of attack. Very little ability to get to the QB so he is coming out on passing downs. But we can move Kenny Clark out wide in the base.