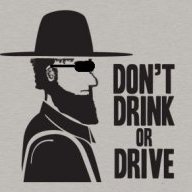 Joined

Sep 27, 2010
Messages

7,004
Reaction score

2,073
Location
Alright. I just emailed to Gute, so he is ready to go tomorrow.

1.13 WR Jaxon Smith-Njigba 6'0" 196 (RAS 8.34) Ohio State - I suspect we traded up to target either an OT or JSN - but I think Paris, Skronski, and Jones are gone. He isn't a speedster, more of the very elusive, smart, and just gets open type. Will pair greatly with Watson and doubs – DBs having to play loose to respect the speed. Will create space and opportunities for JSN to work.

2.42 NT Mazi Smith 6'3" 323 (RAS 9.99) Michigan Outstanding athlete for a guy his size. When you combine the explosiveness with obscene power – bad things will happen. Will collapse the pocket and make things easier for the Campbell and Walker. Need to take some reps from Kenny Clark and keep him fresh and extend his career.

2.45 OLB Felix Anudike-Uzomah 6'3: 252 (RAS 8.72) Kansas Explosive athlete. Plays the run and rushes the passer equally well. Needs to add a bit of strength and has the frame to add another 10 lbs of muscle and it could take his game to a new level.

3.78 OT Tyler Steen 6'5" 315 (RAS 9.47) Alabama. Transferred from Vanderbilt for his senior year. Still a bit raw, but has all the physical skills of the top guys. Improved throughout the season and should continue to develop.

4.116 TE Luke Schoonmaker 6'5" 251 (RAS 9.86) Michigan – It says something about the crop of TEs when you can get a guy like this in the 4th.

5.149 WR Michael Wilson 6'1" 213 (RAS 9.55) Stanford.

6.207 TE Josh Whyle 6'6" 248 (RAS 8.98) Cincinnati

7.232 RB Evan Hull 5'10" 205 (RAS ?) – Very athletic scat back but will need to learn to block in pass protection.

7.235 OT 6'7" 305 Jake Witt (RAS 10.1) Northern Michigan - He believes in the American Dream.

7.242 CB Terrell Smith 6'0" 204 (RAS 8.57)– Wasn't going to be drafted – got beat deep too often, but had a great Shrine bowl. Not sure where he ends up. But Should be good on STs.

7.256 S Brandon Hill 5'10" 193 (RAS ?) Special teamer. Fast and usually hits people hard – but sometimes appears soft. Will likely be continually aggressive if just on STs

I had TE Darnell Washington in the previous, but read that he was red flagged on medical by a bunch of teams. That sucks.

Few other names I really wanted to work into there – Keion White probably goes in the late 1st. Isaiah McGuire in the 3rd. S Quan Martin

I really wanted to get a Safety – but it just didn't work that way. Going to have to find a veteran guy cut by another team or hope and pray Amos resigns and rebounds.