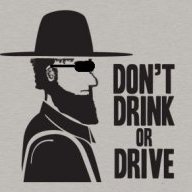 Joined

Sep 27, 2010
Messages

7,004
Reaction score

2,073
Location
I believe the strength of this draft is from 20 to 50ish. Therefore, I would try to get as many picks in this are as possible – as the players are all about the same level. I rank our needs as TE, S, WR, OT, DT

TRADE Aaron Rodgers and 4.116 for NYJ 2.42, 2.43

I would stay at 15 and pick
DT Jalen Carter
ED Anderson, Wilson
OTs Johnson, Skoronski, Jones
WR JSN

But they are all gone

1.15 TRADE
GB trades 1.15 and 5.149 for New Orleans 1.29 and 2.40

Much to Packer fans chagrin, we completely trade out of the first round.

1.29 (Saints) TRADE
GB trades 1.29 and 3.78 for Seattle's 2.37 and 2.52

2.37 TE Darnell Washington (RAS 9.78) Not sure he lasts this long. He is unbelievable size and speed. But he didn't play as smooth in the passing game, however, at the combine he looked really good movement wise. I think there is a lot of possibilities there in the passing game. At the moment, he is an elite blocker and will pick up where Mercedes Lewis drops off.

2.40 OLB Isaiah Foskey 6'5" 260 (RAS 9.32) An ascending player who should continue to elevate his game. Very athletic lots of leadership traits. Holds the all time sack record for Notre Dame. Loves football and is dedicated to improving his game. With his physical skills and his attitude – could develop into a force at the next level. There is a group of OLBs, 7 or 8, who are right there with Foskey. There should be a good one still here, a few have already gone off the board: McDonald, White, and Adebawore. Ojulari, Tuli, and Anudike are also available and are about to go.

2.42 OT Cody Mauch 6'5" 302 (RAS 8.77) – Very athletic and an aggressive blocker with good run blocking technique. Very raw in the passing game. A lot to work with here. If he can develop as a pass protector, put 10-15 lbs of good weight on him – he could be a force. Needs a good dentist.

2.43 WR Cedric Tillman – 6'3" 213. (RAS 9.22) Very big and very physical. Has excellent hands and is the master of the contested catch. Is very aggressive, but didn't test as fast as he plays. Had a horrible 3 cone, but seems very good in his breaks when running routes. Very reliable hands and will be appreciated by Love.

2.45 DT Keeanu Benton – 6'4" 315 (RAS 8.65) Great run stuffer and was making strides in the pass rush department. Very powerful and plays with leverage – a former wrestler. This is a projection that he will continue to develop as a pass rusher. Changed from Mazi Smith (6'3" 337) because Benton has more upside and could do 5T.

2.52 Jartavius 'Quan' Martin 6'0" 195 (RAS 8.95)– Quan is an impressive athlete with 4.46 speed and a 44" vertical. He is an excellent all-around secondary player – having played CB, Slot, Free and Strong safety. We know the Packers like flexibility. He is a sure tackler who is aggressive in the run game. His coverage skills improved significantly in his last 2 season and finishing with a defensive QB rating of 70.2.

4.117 Traded

5.149. Traded

5.170 TE Josh Whyle 6'6" 248 (RAS 8.98) In a TE heavy draft, some are bound to stick around later than one could reasonably expect. Good athlete, good hands, and will aggressively fight for the ball. Will help Love. Was a teammate of Deguara.

7.232 RB Evan Hull 5'10" 205 (RAS ?) – Very athletic scat back but will need to learn to block in pass protection.
7.235 S Josh Proctor 6'2" 205 (RAS ? ) – Should do better than he does given his physical skills – but he gave up a lot of yardage. But – he will get a shot in the NFL because he is fast and a very aggressive hitter. Sounds like a good ST pick, the first of 3.
7.242 CB Terrell Smith 6'0" 204 (RAS 8.57)– Wasn't going to be drafted – got beat deep too often, but had a great Shrine bowl. Not sure where he ends up. But Should be good on STs.
7.256 S Brandon Hill 5'10" 193 (RAS ?) Special teamer. Fast and usually hits people hard – but sometimes appears soft. Will likely be continually aggressive if just on STs.


There you have it.

I think I got 2 probable starters in Washington and Martin.

Foskey (until Gary gets back) and Mauch (at guard) may get some starts

Benton and Tillman will start getting snaps early in the season and progressively get more. Tillman starts in 3 receiver sets.

Whyle makes the team and sees the field. He will be a year or two away.

The 7th rounders? – bound to be a good Special Teamer in the bunch. Anything beyond that is a pleasant surprise.
Last edited: