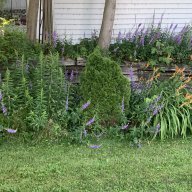 Moderator
Staff member
Moderator
Joined

Jan 19, 2013
Messages

5,653
Reaction score

1,331
Not adequately using the running game and his 2 best and generally most consistent players(Jones, Dillon) as a focal point to keep Love in decent down and distance situations.

Yesterday against Steelers- Snap counts - Doubs - 82%
Watson - 75%
Reed - 51%
Musgrave - 74%
Kraft - 51%
Jones - 56%
Dillon - 50%

So we apparently are unable to bring in Nijman, Rhyan or Caleb Jones to provide a stronger front on select plays? Deguara played 5 snaps. He is less adequate as a blocker than Musgrave or Kraft? Less than 5 snaps had both Dillon and Jones on the field at the same time. Both can catch, both can block, both can run.
I think LaFleur is totally missing the opportunity to feature his best players. I also don't understand the unwillingness to use QB bootleg rpo with a quick QB.