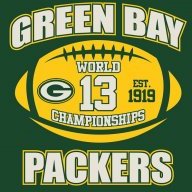 Joined

Dec 5, 2004
Messages

3,159
Reaction score

467
As president of the TMFC, I regret to inform the members of some bad news regarding our man. Looks as though Torrance is going through some trying times.
You must be logged in to see this image or video!
Woman's Home Trashed; Ex-Green Bay Packer Accused
POSTED: 3:52 pm EDT June 22, 2005
UPDATED: 7:48 pm EDT June 22, 2005
PITTSBURGH -- City police have issued an arrest warrant for a former pro football player who allegedly went on a rampage at an apartment in Sheraden.
An ex-girlfriend of former Green Bay Packers linebacker Torrance Marshall told police that when she got off work on June 14, she found that her home on Mutual Avenue had been ransacked.
The damage, according to a police report, included clothes strewn around and bleach dumped all over them; mattresses sliced; electrical cords on appliances cut; and urine left on family photographs.
The woman found a football helmet on top of a television set and a pair of sneakers on the washing machine, according to the police report.
Marshall, 28, had visited Pittsburgh earlier this month to "try and work things out" with the woman, police said.
Detectives believe Marshall may be in Wisconsin. They are talking with his agent to arrange Marshall's surrender.
Marshall played for Green Bay from 2001 to 2004. He was placed on injured reserve in November and is not listed on the team's current roster.
Copyright 2005 by ThePittsburghChannel. All rights reserved. This material may not be published, broadcast, rewritten or redistributed.