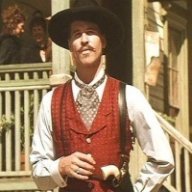 You retired too? .... Not me. I'm in my prime
Joined

Aug 2, 2005
Messages

4,855
Reaction score

8
Location
Not good news at all, shouldn't affect his playing time this year, but it is a distraction.
My question is why wait two years to bring a civil suit against him if this happened in 05'? Just doesn't seem right to me, maybe she waited until she could say "former".
link
POMPANO BEACH, Fla. (AP) - A former stripper is suing Green Bay Packers cornerback Al Harris, claiming he sexually assaulted her in a strip club in 2005.
Harris' agent says the allegations are unfounded. Jack Bechta says the city and state investigated the matter and found nothing worth issuing charges, so this "seems like extortion."
Investigators determined that Harris and the woman had ****** contact in a private room at the Cheetah Pompano Beach in April 2005. But, citing inconsistent evidence and conflicting witness statements, prosecutors decided not to pursue charges against Harris.
The lawsuit was filed this week in Broward County Circuit Court, also names the club as a defendant.
The woman is not named in the lawsuit. Her attorney Joseph Nusbaum says she's seeking unspecified damages.
Another version..
USA today...
Packers' Harris a suspect in assault of stripper
FORT LAUDERDALE — Green Bay Packer cornerback Al Harris is the target of an investigation of the ****** assault of a stripper, prosecutors said Thursday. He has not been charged.
The Broward County State Attorney's Office is reviewing the complaint by a dancer at the Cheetah III club in Pompano Beach. The victim wasn't identified.
According to the complaint, the victim danced nude for her attacker in a champagne room on April 17. Then she was ***** as she "told the suspect to stop" and tried to push him away, the complaint said.
"The allegations that are contained in the Broward Sheriff's Office event report are entirely false, these are obviously the creations of someone with a vivid imagination," said attorney Keith Seltzer, who represents Harris. "It's totally, 110% fiction."
Harris isn't named in the complaint, but Broward County State Attorney's Office spokesman Ron Ishoy confirmed Harris is the target of the investigation.
Seltzer said he expects Harris will be vindicated when the state attorney's office completes its investigation. He said he suspects the allegation "is entirely about money."
Harris, a 30-year-old Florida native, denied the allegations to reporters at a mini-camp in April.
An eight-year NFL veteran, Harris has spent the last three years with the Packers. He had one interceptions and 67 tackles last season.
"We've been aware of this investigation for some time and we're going to let the legal system sort itself out before we make any comment," said team spokesman Jeff Blumb.