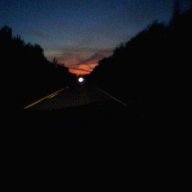 Joined

Jun 4, 2005
Messages

980
Reaction score

22
Location
Apparently there's a move afoot to have some of the game attendees chant "Stay Brett Stay" during the "Go Pack Go" cheer.

I put this reply on another board where a bunch of folks were saying they were going to do that...
---
One question all of you wanting Brett to return should ask is.....why do I want Brett to return?

If you think that his returning will somehow make next year better, you might be very mistaken. He will be 37 in October. George Blanda played until he was almost 50, but until the last few years, he was a backup with little wear and tear. Vinnie and Flutie are still playing, but are they really any good?
Regardless of who will coach the team next year, expect maybe 2-3 more victories with Favre, about the same number as this year without him. Either way, this will not be a playoff team for at least two years, with or without Favre. Several scouts have noted he looks like he's lost more than a little.
Aaron Rodgers is the future of the team, at least for now.

Is this team capable of a Super Bowl run next year? If you honestly believe that, then I have some great land in Florida. If you believe they will be bad again next year(as I do) why would Brett come back to experience more of this year? The only reason I see him returning is if he felt the team had a legit chance to make a deep playoff run. Please, will all of you raise your hand who believe that?

Brett might still just want to play, even if the team stinks. But he's avoided injury(mostly) this year. Next year he could be hurt, and would that be a good way to go out?

He's already received enough money to live on comfortably for a couple lifetimes.

You must realize that 30 interceptions(the next closest QB has 17) are an indicator that it is near the end of the line. I watched great QB's....Bart Starr....John Unitas....Joe Namath....hang on a year or two too long and it tarnished their careers.

The folks who want him to 'stay' are merely doing it for sentitmental reasons. Last time I checked, sentimentality gets you defeated in the NFL.