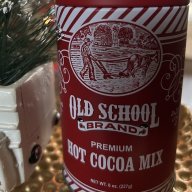 Joined

Aug 16, 2014
Messages

11,980
Reaction score

3,890
Cap is right. The upcoming draft is loaded at the QB position. Even if Love plays lights-out in the next two games, it's unlikely he'll have much trade value. And IMO until he plays like a 1st round pick, there's not a lot of value in debating what he might become.

For now he's a solid backup to Rodgers. If he someday soon shows he's capable of more than that, it will be a pleasant surprise for all.
I disagree. Not with it being a good QB class I agree with that part. I disagree because you're not looking at the full picture. Have you even considered what's in the pipeline as far as QB? Maybe 2-3 this season that could make it? That's optimistic. It's a shortage right now and you'll need to cover 2 years of NFL teams needy at QB.
1. Give me a list of names here from the 2023 draft
You'll need at least 7-8 to cover the QB needy teams (because only a couple QB drafted in 2022 will make it). You'll need a few extra to be serviceable backups for several teams with potential to become starters.
2
. Next to each one
list the season they will be successful starters
. Rookie, Sophomore, 1st, 2nd 3rd etc..
Last edited: