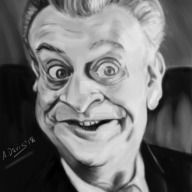 Love her or leave her. Either way is expensive.
Staff member
Moderator
Joined

Aug 29, 2010
Messages

11,319
Reaction score

1,550
Location
Just say "Lynn Richardey"

Or...."Lynn Schwangey"

Or....insert any of these:

Anaconda
Banana
Baseball bat
Big boy
Big guy
Bo ner
Bratwurst
Bulge
Chub
Chubby
Chuck Dic kens
Dingaling
Ding-D ong
Disco stick
Do ng
[Eggplant emoji]
Excalibur
Firehose
Franks and beans
Gerald (when he can't get it up…a play on "geriatric")
Gherkin
Goldfinger
Groin
Hose
Indiana Bones
Jackhammer
Jimmy
Johnson
John Johnson
Joystick
Junior
Junk
Knob
Knobgoblin
Krull the Warrior King
Leroy
Little guy
Little man
Lollipop
Hard-on
Hammer
Hammer of Thor
Hercules
Joystick
Lollipop
Long D o ng Silver
Long stick
Magic Mike
Magic stick
Magic wand
Meat stick
Member
Mini-me
Moby Richard
Mount Vesuvius
One-eye Pete
One-eyed monster
One-eyed trouser snake
Package
Pe c ker
Peen
Pee-pee
Pepperoncini
Phallus
Pickle
Piece
Piston
Pric k
Pocket rocket
Popsicle
Privates
Python
Rod
Rumpleforeskin
Salami
Sausage
Schlong
Schwanz
Shaft
Skin flute
Snake
Spicy sopressata
Stick shift
Stiffy
Third leg
Thor
Tree trunk
Trouser snake
Twig and berries
Tuna Can
Wand
Wang
Wee man
Ween ie
Wee-wee
Wiener
Wiener schnitzel
Willy
Zeus
I should add these to the naughty list and turn your entire post into stars. Make readers guess.