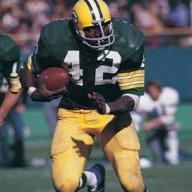 Joined

Jan 21, 2017
Messages

11,371
Reaction score

2,305
Isn`t this political correctness gone mad ? I get the fury about the "Redskins" debacle, even though I couldn`t for the life of me understand quite how it was offensive but, the Viking logo ? How can that be remotely offensive to anybody ? Seriously stupid.
To understand it, you have to realize that American progressives view western civilization as an inherent bad that needs to be torn down.
Vikings, as European travelers who came to the new word once upon a time, are then cast as a symbol of the expansion of western civ.
Thus, for the crazies, they gotta go.