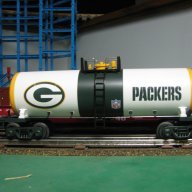 Joined

Aug 9, 2015
Messages

713
Reaction score

39
Location
"WINNING ISN'T EVERYTHING... IT'S THE ONLY THING" I always thought this was Lombardi's original quote until I recently saw it used in a 1953 movie "Trouble Along The Way". I did some research and found it was first used in 1949 by
UCLA Bruins football
coach
Henry Russell ("Red") Sanders
, who spoke two different versions of the quotation.
The quotation is widely, but wrongly attributed to American football coach
Vince Lombardi
, who probably heard the phrase from UCLA coach Sanders.
[3]
Lombardi is on record using the quotation as early as 1959 in his opening talk on the first day of the Packers' training camp.
[3]
The quotation captured the American public's attention during Lombardi's highly successful reign as coach of the Packers in the 1960s. Over time, the quotation took on a life of its own. The words graced the walls of locker rooms, ignited pre-game pep talks, and echoed from the rafters of banquet halls. According to the late James Michener's
Sports in America
, Lombardi claimed to have been misquoted. What he intended to say was "Winning isn't everything. The will to win is the only thing."
[4]
However, Lombardi is on record repeating the original version of the quotation on several occasions.
[5]