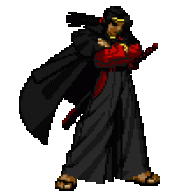 Joined

Dec 12, 2004
Messages

11,903
Reaction score

4
Location
Great article. Says Jennings is the starter for the regular season!! w00t
By Pete Dougherty

[email protected]

If nothing else, the preseason has shown the Green Bay Packers that rookie receiver Greg Jennings should be in the starting lineup.

The Packers' second-round draft pick has been one of the few players to stand out consistently during training camp, and he did so again Friday afternoon at Lambeau Field when given the chance to join Donald Driver in the starting lineup against Tennessee in the preseason finale.

Coach Mike McCarthy used this game almost exclusively to evaluate the bottom half of his roster by playing his starters on both sides of the ball only one series. But on the Packers' first offensive play, Jennings took advantage of a broken coverage for an 89-yard reception from quarterback Brett Favre that set up a touchdown. The Packers' backups eventually lost this game to Tennessee, 35-21, but Jennings showed there was no reason to keep him behind sixth-year pro Robert Ferguson.

"He plays beyond what a rookie looks like. The guy makes plays," said Jeff Jagodzinski, the Packers' offensive coordinator. "We're excited about him. The thing is, believe what you see. He's made a believer in me; he's making some plays for us."

For what it's worth, the loss to the Titans ended the Packers' unimpressive preseason at 1-3. The Packers were outscored by San Diego, Atlanta, Cincinnati and Tennessee by a combined 110-79.

The two teams used this finale in decidedly different ways. Whereas the Packers played their starters in only one series — the No. 1 defense forced a punt in its only series — Tennessee played its starters the entire first half, and its starting offensive line into the second half.

First-round pick Vince Young started at quarterback for the Titans and played most of the game, even though he's expected to back up Kerry Collins or perhaps Billy Volek this season. The Packers sat starting cornerbacks Charles Woodson and Al Harris even though neither is injured, making Ahmad Carroll and Jason Horton the starters.

The Packers' coaching and scouting staffs have plenty of videotape from this game to study players from the bottom half of the roster in deciding final cuts from 75 to 53 players. McCarthy said he and the rest of the coaches and scouts were to watch that videotape Friday night, then meet Saturday and make the cuts by 3 p.m.

"We got as much information on film so we could finalize (the roster)," McCarthy said.

The most noteworthy development from this game was McCarthy's two changes in the starting lineup. Not only did Jennings replace Ferguson, but second-year pro Brady Poppinga replaced Ben Taylor as the starting strong-side linebacker.

Jennings was told Wednesday he would be the starter when the regular season begins. Ferguson has started 25 of his 56 games in the NFL and went into training camp as the starter opposite Driver, but Jennings out-performed him in practice and in preseason games.

Jennings finished the preseason with 12 receptions for 328 yards and long catches of 89 yards and 85 yards. Ferguson had one catch for 5 yards against Tennessee and finished the preseason with four receptions for 54 yards.

"Out of all the battles I've been in, that was a shock," Ferguson said of losing the starting job. "Would I like the title of starter? Of course I would. Do I agree with (the decision)? I don't agree with it. But I'm not rocking the boat. I'm still going out there doing my job. That's their decision."

Poppinga continued his fast comeback from knee-reconstruction surgery performed last December and looks like he'll be the opening-day starter at strong-side linebacker. Though Taylor by all appearances had played soundly, the Packers prefer second-year pro Poppinga's superior explosiveness. Poppinga, who remained in the game with the No. 2 defense for much of the first half Friday, finished with two tackles.

"He plays fast, he plays hard," said Bob Sanders, the Packers' defensive coordinator. "He made some plays that first quarter, probably three or four tackles it looked like. He was around the ball."

There wasn't a lot in training camp to suggest the Packers are sharpened for their regular-season opener against defending NFC North Division champion Chicago, though the preseason means little because there's minimal game planning and extensive substituting. However, it's clear the Packers' adjustment to McCarthy's zone-blocking run scheme has been slow behind a young offensive line that includes rookies Tony Moll at right guard and Jason Spitz at left guard.

After that first offensive series Friday, only Moll and Spitz stayed on the field with the No. 2 offense, so the Packers' 118 yards rushing on 33 carries (3.6 yards a carry) against the Titans probably doesn't reveal too much either way. The Packers, though, were averaging only 3.2 yards a carry coming into this game, and McCarthy called it one of the major unknowns heading into the regular season.

"It looked like we struggled early (Friday) getting up to the second (i.e., linebacker) level," McCarthy said. "That's why we made the decision (on starting Moll and Spitz) as early as we did (in camp), because they need to play. We just need to continue to work it."

Neither Najeh Davenport (9 yards on four carries in the first half) nor Samkon Gado (36 yards on 14 carries in the second half) did anything to grab hold of the backup halfback job behind Ahman Green. Davenport was with the No. 2 offense playing against the Titans' starting defense in the first half, whereas Gado went mostly against Tennessee's backups in the third quarter.

However, deeper backup Noah Herron improved his chances of making the team by rushing for 65 yards on 12 carries, though that all came in the fourth quarter, when both teams were deep into their benches.

"You saw at the end there, the second half when Noah started doing it, that's what it looks like, that's what it's supposed to look like," Jagodzinski said. "He was going downhill, getting positive yardage plays. Eventually that 4 (yards) will turn into a big one. We'll have to keep working on it."