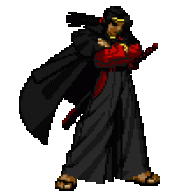 Joined

Dec 12, 2004
Messages

11,903
Reaction score

4
Location
By Rob Demovsky

[email protected]

The Green Bay Packers quietly are wondering whether their best cornerback the last three seasons has begun the inevitable decline that hits even the NFL's best players.

The first sign came in the regular-season opener against the Chicago Bears, when veteran receiver Muhsin Muhammad made Harris look surprisingly slow in his coverage and pursuit.

It came as a shock, because no one would confuse Muhammad with a speedy receiver. On the way to a big day, Muhammad caught at least three passes against Harris, including a 27-yarder in which he ran by Harris, and drew a pass interference penalty on Harris that was declined because the play resulted in a 13-yard completion.

Though Harris bounced back with a solid game against the New Orleans Saints, he gave up at least four completions to Roy Williams of the Detroit Lions and had two holding penalties. With three penalties, he's halfway to his total from last season and on pace to top his 12-penalty season of 2004.

Packers coach Mike McCarthy offered a hint the team was concerned about Harris' play when he said this week Harris has been "not as consistent as he would like."

Harris will turn 32 on Dec. 7, and made noise in the offseason about wanting a new contract. He skipped some of the Packers' voluntary workouts as a sign of his displeasure. Unless Harris' play improves, it's hard to imagine they'll throw more money his way, especially considering he's under contract through the 2009 season.

His contract, signed in 2004, included $7.25 million in signing bonus and roster bonus money. The only remaining bonus money is $500,000 due in March. His remaining base salaries are $1.5 million this season, $2.2 million next season, $2.85 million in 2008 and $3 million in 2009.

It's possible Harris' desire for a new contract was based on the fact he knew his chances for one more big pay day would decline once this season started.

"That's not true," Harris insisted on Thursday. "If that's what people want to say, it's fine. If every offense wants to throw every single pass at me, I'll welcome that. If that's the case, I'll be in the Pro Bowl."

The Packers' defensive coaches think enough of Harris that they regularly have matched him against the opposition's best receiver in obvious passing situations. That's a sign they think he's a better cover corner than Charles Woodson, the free-agent corner they signed to a long-term contract that included $10 million in guaranteed money.

The problem is, many of Muhammad's catches and Williams' catches came in those critical situations. To be sure, Harris' struggles pale in comparison to the other problems the Packers are having in pass coverage. Woodson hasn't been a big-play corner, and safeties Nick Collins and Marquand Manuel have blown coverages that have led to big plays. The Packers rank 30th out of 32 teams in passing defense, and have given up 20 explosive pass plays (of 16 yards or more) in their first three games.

"Our whole defense hasn't been as consistent," defensive coordinator Bob Sanders said. "It's not just Al. Al has played a lot of good football. He has been consistent in a lot of areas, and we're all trying to clean up the few things that we haven't been consistent with.

"We've had a lot of balls thrown at us, and those guys have made a lot of good plays. We're trying to eliminate the few lapses that we're having because, overall, that's what's been the nemesis for us — the big plays and the big plays for scores."

It's possible Harris is getting more balls throw his way because Woodson is a better player than the guy he replaced in the starting lineup, Ahmad Carroll.

"For us to go where we want to go and to have the success we want, Al Harris is a big part of that," secondary coach Kurt Schottenheimer said. "He lines up against some of the best players in the league every week. He's one of the best practice guys we have. He goes out there every day to get better and he, like all of us in the secondary, have not been perfect. We've given up too many big plays as a group.

"As far as Al's ability to cover people, he is playing extremely well in certain situations. He will be a part of us getting this problem fixed."

Harris said he's fine with being held to a high standard given his level of play since the Packers acquired him in a trade with the Philadelphia Eagles in 2003.

"You guys are spoiled, and you're used to guys not catching passes," Harris said. "Guys are going to catch passes. It's going to happen."