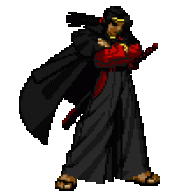 Joined

Dec 12, 2004
Messages

11,903
Reaction score

4
Location
Source Link
ESPN.com
Brett Favre would like to wait until training camp to decide whether to retire or return to the Green Bay Packers for a 16th season.
But the quarterback realizes this amount of time is likely not a luxury he will be afforded.
Brett Favre
Quarterback
Green Bay Packers
Profile
2005 SEASON STATISTICS
Att Comp Yds TD Int Rat
607 372 3711 20 29 70.9
"I wish I knew where I stood," Favre told Chris Mortensen in an interview that aired as ESPN's Sunday Conversation. "If I had to pick right now and make a decision, I would say I'm not coming back."
In the interview at his home in Mississippi, Favre told Mortensen he would like more time to decide whether to return for another NFL season. But he understands the Packers need to know soon to properly prepare for the NFL draft and other offseason personnel matters.
"I'd like to wait till training camp," Favre said with a laugh. "But I know I have to make the decision in the next month for their sake."
Favre said he's told Packers general manager Ted Thompson recently that if the team doesn't want to wait for him to commit to either playing the 2006 season or retiring, then he should be "cut loose."
"I love the game too much and I love my legacy too much to have that just be OK," Favre said, "and I don't want to be just OK. I want to be good, and I don't know if I'm committed enough [right now] to be good on an everyday basis."
" I want to be good, and I don't know if I'm committed enough [right now] to be good on an everyday basis. â€