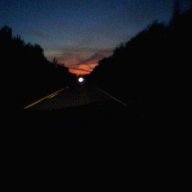 Joined

Jun 4, 2005
Messages

980
Reaction score

22
Location
Both lines concern me...probably the defensive line more.

The Bills, Patriots and, to a lesser degree, the Titans shoved the middle part of the defensive line around.

Over the weekend, one of the J-S sportswriters(forgot who)mentioned Packers fans shouldn't be so happy to see Hunt gone, as he still could play(when healthy) among front-line DL players. I think he made a point.
Grady is only going to get 30 snaps a game and that leaves the majority of time to Colin Cole, Donnell Washington, Corey Williams, Kenny Peterson. Sorry...this doesn't reassure me at all. After the Patriots game, Sherman was livid that Cole and Washington offered little resistance to the #1 offensive line. Those guys occupying the middle will make the difference in the defense this year...

The offensive line is a work in progress and that means Brett could be more open to injury this year. The ankle sprain was the result of a bull rush by Rien Long. Flanagan in particular has looked shaky during the preseason. My suspicion is the backup QB might be called into play more this year.