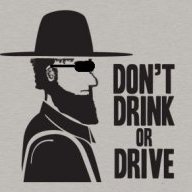 Joined

Sep 27, 2010
Messages

7,077
Reaction score

2,163
Location
I think there's something to that, about building a stadium for a "rich guy." Some entities have no idea what the long term future of having that franchise there means to the economy down the road.

Las Vegas has feasted on those short sighted communities, by expanding their pro sports empire. When some of us were saying it was coming, long before it happened, we were called idiots because there wasn't the "TV market" for them. Reality is, there will always be a revenue stream for them. Pro sports are realizing this, and acting accordingly.

My question is, who will get the two "new" NFL franchises, when they expand? I'm not certain I totally buy the idea of Mexico City, and someone in Europe, like London. I see places like Vancouver, BC, and the I-35 corridor, Austin to San Antonio, TX, as obvious opportunities. The fastest growing area in the US is the Texas corridor. We live in in part of the year, and it's growing so fast that it's almost impossible to keep up with it.
They would love to tap into other markets. Mexico City would not just be the city, but the whole country and maybe a chunk of Central America as well. That's a lot of dollars (or pesos I suppose). I'm concerned about Europe. Just think the travel for games over there would be a burden for teams. But putting a team in London would bring in a chunk of Europe and a lot of Euros or pounds or whatever.