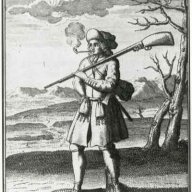 Joined

Nov 10, 2021
Messages

1,846
Reaction score

1,397
Good thing coaches don't use 1st few weeks of regular season to see who is real thing
Actually, they do. The weeding out process starts in camp, but it, and the preseason games, isn't sufficient enough to really judge where the team is headed.
During the first few weeks, teams will implement what they worked on in camp, change personnel in packages, and often cut players and add others, to insure they have better matches to what they want. A good coach will tell you that evaluation and implementation are ongoing processes that never end up being finished. There's always something new happening, that changes where you're heading. A lot of it deals with injuries.
But, your point is good, and so is Joe's. There's not much that you can really see and judge by just watching preseason games and reading camp notes. None of it means squat when the season starts.