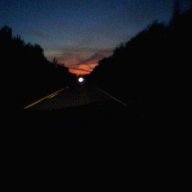 Joined

Jun 4, 2005
Messages

980
Reaction score

22
Location
I went to one of the sites that has info on Packers contracts/cap stuff...
http://members.cox.net/cappage/2005cap.htm
Here's a list of Packers players that are in the final year of their contracts, still unsigned but likely to sign for one year or in general are up for free agency next year...
A Green
M Flanagan
Bubba==
Longwell
Henderson
Grady J.
K.Barry
Nall
Davenport
Kampman
O Sullivan
Lenon
Ruegamer
Fisher
Peterson
Franz
Rob Davis
Bedell
Trulock
O Dwyer
Sander
J Lee
Curtin
Chatman
Jenkins
B Steele
---
There are many other 1 year players who are on the margin. The above are veterans. Will the Packers make some cuts this year to keep the cap in shape for next year?
You be TT and MAKE THE CALL!
Here's my call:
A Green: tough call. He's among the league's best...do you risk a long-term deal?
Flanagan--allow to go in free agency
Bubba-this year will determine whether to offer another contract
Longwell-must sign
Henderson-Decide if Luchey is the answer. If not, sign him one more year.
Grady-Age and injury. Sorry. Good guy let go.
K. Barry-offer him in trade unless guard situation isn't good. Tauscher still has years left on deal.
Nall-The path has to be cleared for Rodgers. Gone next year and sign vet for #3.
Davenport-last year with the Packers.
Kampman is a keeper unless supplanted by Jenkins or Peterson
Nall and O'Sullivan will battle for #2. Loser goes. Could be traded.
Lenon is too slow for Bates' defense. Gone this year.
Ruegemer is too versatile to cut.
Fisher is too versatile to cut, but not the everydown back. The Packers will have to acquire(or draft) a feature back if Green wants too much money.
Peterson must come on this year or be gone.
Franz is a vet, but likely won't make it this year.
Rob Davis should get a one year deal for eternity.
Bedell is the best option unless another one comes along.
Tru-lock not. Cut this year. Draft picks wasted.
O'Dwyre might not make the team this year.
Sander-wins the job in training camp or gone.
J Lee-beats the injury bug this year or gone.
Curtin should be cut this year.
Chatman should be cut this year. It's time to move on.
Jenkins should be signed to a long-term deal this year.
Ben"my hands are made of" Steele should be cut.
The Packers are full of guys like Curtin who aren't quite good enough to be outstanding, but good enough to hang on. They need an infusion of youth and talent. They also have aging vets needing deep contracts which they can't afford. 2006 could see a sub-500 year.