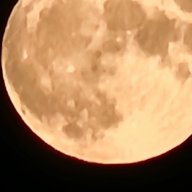 Joined

Feb 17, 2014
Messages

3,013
Reaction score

488
I totally disagree. A contract requires both parties signatures. Before either party agrees to sign the contract, they typically agree with all the terms. The Packers FO being declared a failure if any player decides he likes the terms another team is offering better? So were the Packers failures when they signed Jimmy Graham or Martellus Bennett? Or doesn't it work that way when the player fails to live up to the contract? Failures that they traded Brett Favre because they didn't want him in the building anymore?

Appears maybe that in your eyes, they are failures, because they didn't do what you would have?
Yes the signings of Jimmy Graham and Martellus Bennett were failures by the FO. Also I would consider the players failures as Packers. But from a job stand point they still got paid to go to work for the Packers. So really the failure was the decision by the FO to sign them because the players still made out. And full disclosure I was a big proponent of the Gharam signing. But that was a failure on my part as well. I thought he still had it but it became clear very quickly that he never had it really, and he certainly didn't anymore...so no I don't determine failure based upon whether it's what I would of done or not. Failure is failure no matter who makes or agrees with the decision. It generally is pretty clear in sports, after the fact or in hindsight or whatever
The failure in the Favre situation by the FO was once again poor player management...and they compounded that by taking a far inferior offer from the Jets in hopes of avoiding Favre. When they should of just taken the best offer from the Vikings or even the Bucs offered more than the Jets.
As for the both parties signature needed...yes that's true but if you manage the most important players on your team properly, they don't usually end up wanting out...my point is players like Adams, Alexander and Rodgers are so rare that the best FO teams don't let those guys leave no matter what...